Teach Preschoolers About Birds: Bird Theme and Unit Ideas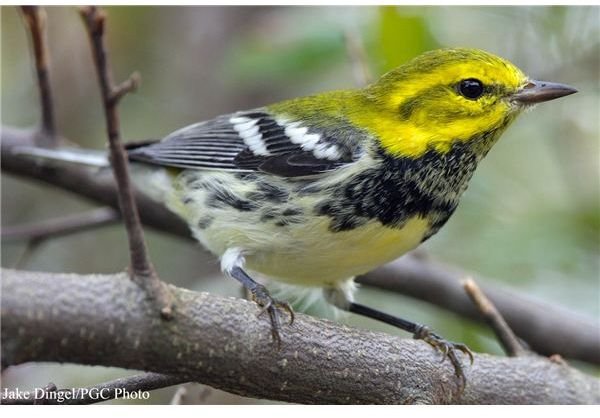 Introducing the Theme
If at all possible, go and observe birds. Talk about what the children can see:
What do birds look like?
How do they move?
What do they sound like?
What do they eat?
Where do they live?
Back in the classroom, make a KWL (Know-Want to learn-Learned) Chart. Divide a large piece of paper into three columns. Ask the children what they know about birds and write everything (even if it is not true) in the first column. Ask what they would like to learn about birds and write it in the second column. If you do not get any responses at this stage, try to guide the children ("Do you know what birds eat? Would you like to find out?") The third column stays empty until the end of the unit, when you review together with your class what they have learned about birds.
Bird Activities
Bird Houses
Discuss how birds need a safe place to protect themselves from the weather and to give them a place to raise their young. Some birds build their nests in birdhouses.
1. Wash and dry 1 pint or quart milk carton. Staple the top of the carton shut.
2. Let children cover the carton with construction paper and decorate the outside.
3. Cut a 4" cardboard square and glue it to bottom of milk carton for a base. Cut a 2"x2" square in the carton, about 3" above the bottom of the base (adult!). Glue a Popsicle stick to the bottom of the carton as a perch.
4. Poke a hole in the top of the container and tie a piece of string through the hole to hang the bird house.
Birdfeeders
Give each child a pinecone and show how to smear peanut butter all over it. Let children roll their pinecones in birdseeds. Attach a string to the pinecone and hang the birdfeeders up outside.
Body Parts
Show the children pictures of different birds, including an owl, a bird with webbed feet, a long-legged water bird and bird with large tail feathers. Talk about the different body parts of birds and how they may be used. Children should be able to identify the head, eyes, beak, wings, feet, and tail of a bird. How are the birds similar and different from each other? Compare the feet, wings and feathers of different birds.
On a large piece of paper (or on the board) ask different children to draw a specific part of a bird (their composite bird may not look very realistic, but children will learn the possible variations in the body parts).
Suggested Books
Birds by Kevin Henkes (Greenville Books, 2009) ISBN: 978-0061363047
About Birds: A Guide for Children by Cathryn Sill (Peachtree Publishers, 1997) ISBN: 978-1561451470
Grumpy Bird by Jeremy Tankard (Scholastic Press, 2007) ISBN: 978-0439851473
Counting Is for the Birds by Frank Mazzola Jr. (Charlesbridge Publishing, 1997) ISBN: 978-0881069501
Bird Calls by Frank Gallo (Innovative Kids, 2001) ISBN: 978-1584760641
These are some initial activities to introduce your preschool bird theme and unit lesson plans. The possibilities for related activities across the curriculum are enormous; the theme can be included in virtually any area of learning. The important part to remember is to make sure you are using hands-on activities and that you have fun!
This post is part of the series: A Preschool Unit on Birds
Birds make a great theme for a Preschool Unit. In this series you will find different lesson plans and activities to teach your preschoolers about birds.