Preschool Art Creations: Activities to Help Children Learn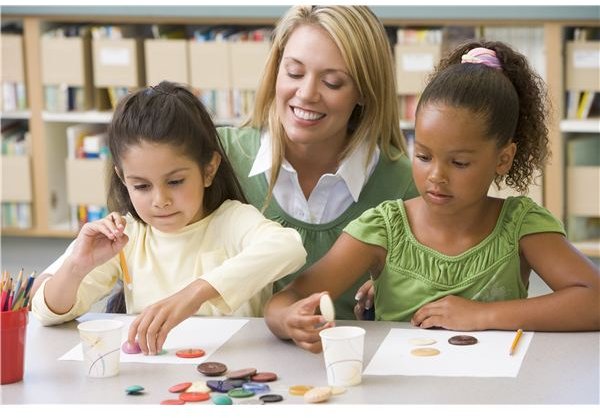 Preschool Art
Preschool art creation is important for a number of reasons, from helping children to develop their creativity and imagination to assisting
with developing physical development, such as small motor skills and hand/eye coordination. Preschool art can be elaborate or simple, can use a wide range of materials, and can be tailored to fit numerous themes and topics.
Spring Art
A theme like Spring is perfect for preschool art creation because it's such a wide-open topic, and many different materials can be used. Keep an eye out for materials suitable for preschool art while you are out and about, such as leaves or sea-shells. Similarly, for Autumn themes, collect buckeyes or pine cones. These 'natural' items are easy and cheap to get hold of, and will complement the 'usual' art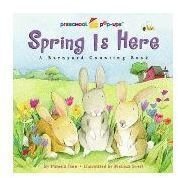 materials such as tissue paper and paint to make interesting projects.
To start this theme, read "Spring Is Here" by Pamela Jane and "Spring" by Gerda Muller. Discuss the different meanings of Spring and what signs children have spotted that Spring is here.
How to Make Spring Trees
You will need:
a piece of construction paper cut out like a tree
tissue paper in spring colors
glue sticks.
Lay the tree down on the ground, and show the children how to tear off pieces of tissue paper and roll them into balls. Use glue sticks to stick the 'blossom' balls onto the tree. Allow the children to use different colors of tissue for different blossoms, and once the tree has dried, mount it onto backing paper and use it as wall art. More ideas for spring crafts can be found by reading Creative Ideas for Spring Crafts by Heather Kosur for Bright Hub Education.
Create Wind Chimes
Talk to the children about the wind, and collect items that are 'noisy', for example cutlery, sea shells, sticks…anything the children want. Punch holes around the outside of a paper plate, and use string or ribbon to attach the items. Hang the wind chimes outside, and let the children listen to the noises they make.
How to Make Animal Prints
You will need:
construction paper
colored paint
a large container/tub
two spatulas
two forks
Lay a long piece of construction paper on the ground. Pour some colored paint into a big tub, and put in two spatulas and two forks.
Encourage the children to 'walk' the spatulas across the paper, creating duck footprints. Use the forks in the same way to create chick footprints. Talk about life cycles, new babies and spring time. Allow the children to create smaller versions to take home, if they want too, or cut the bigger picture up for each child's art folder.
Consider which other objects could be used for preschool art creation in this way. Printing leaves or pine cones, or making the footprints of other animals, such as horses or foxes.
Introducing Ocean Art
There are hundreds of great preschool art creation projects for an Ocean theme, and the children will really enjoy creating artwork that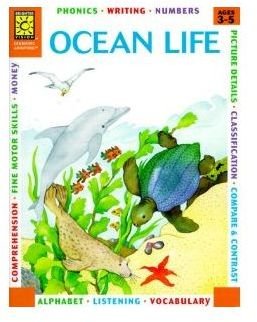 involves the sea.
To start the topic, read "Ocean Life" by Brighter Vision, and "Little Ocean Explorers" by Anthony Lewis. For storytime, read "Commotion in the Ocean" by Giles Andreae. These books are all great introductions to the Ocean and will interest the children. Ask the children about their own visits to the Ocean, and what they think lives in the water. You could even introduce this with an Under the Sea circle-time session.
Make A Fish
You will need:
fish-shapes cut out of construction paper
art materials such as tissue paper
glue and glue sticks
Give each child a fish, and encourage them to cover it in glue and decorate it. Show the children different effects they can make, such as crunchy tissue paper balls, and ripping squares into stripes. Give each child a googly eye to stick on the fish, and put every child's fish in an 'ocean'. For more fun fish ideas, read Fun Preschool Fish Crafts by Tracy Bleakley.
The Big Red Octopus
Paint a paper plate red, with the help of the children. Draw on some big eyes, and let him dry. Then use red ribbons and streamers to give him eight legs, gluing them to the sides of the paper plate. Hole-punch the middle of the plate, and hang him from the ceiling to dry.
Make Thumbprint Fish
Let children press their fingers into ink pads, and stamp their fingerprints on a piece of paper in different colors. When the ink has dried, draw eyes and mouths onto the fish and stick on fins and tails.
For different creatures, such as starfish and octopuses, consider using other body parts. Printing an arm can make a great eel, and feet can make great whales.
Paper Aquarium
Buy some sparkle toothpaste and packets of gummy fish. Give each child a piece of paper, some glue and some fish, and allow them to stick the fish on the paper. Then fill the gaps between the fish with sparkly toothpaste. Allow the picture to dry, and the children have their very own 'jelly' aquarium!
For preschool, art creation always emphases the worthwhile and rewarding aspects of whatever theme you're discussing. Children are fascinated by the world around them and they will enjoy making these great projects.