Three Fun and Easy Blue Preschool Activities: Have a Happy Blue Day!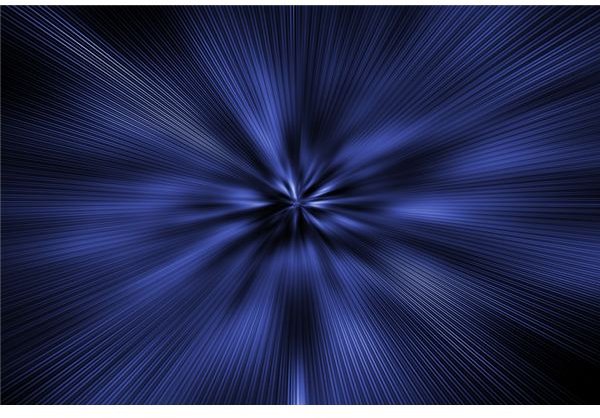 Blue Day
Use these blue preschool activities when you are teaching your class about colors. These activities can be used in conjunction with
one another or separately. If you choose to celebrate Blue Day with your class, the second two activities can be done during Blue Day festivities.
Materials
Blue construction paper—half piece per student
Elastic
Stapler
Tape
Blue crayons/markers
Various blue art materials (optional)
Glue (optional)
Procedure
Host a Blue Day. This works especially well if you partner with other classes and do it all together. Have students come dressed in blue. Plan a blue snack for the day. Some great ideas include blueberries, blue Jell-O, or blue tortilla or potato chips. Be sure to check for allergies before you serve snack. Have students bring in a favorite blue item from home to share with the class during circle time.
Then, host a blue parade. If you are partnering with other classes, have them join in the parade. Invite other classes throughout the school and parents to watch the parade. Before marching in the parade, have students create blue hats to wear. Give each student a half sheet of construction paper and let them decorate their hats with the blue crayons and markers. You can also give them different art materials, such as blue pom-poms or blue sequins. Then, make it into a hat using the elastic. Measure and staple the elastic to the hat to fit around the back of each student's head. Be sure to place tape over the staples so that students don't cut themselves.
Blue Scavenger Hunt
Materials
Five to ten blue items
Construction paper (optional)
Crayons/markers (optional)
Clues
Procedure
Before doing this activity, you will need to hide five to ten blue items throughout your classroom and the school. You will also need to type up clues for students to find the blue items. You can use anything blue in your classroom or bring in items from home.
Explain to students what a scavenger hunt is. Tell them how you will read a clue, and then they have to figure out what item the clue is describing. Next, they have to find that item. Read the first clue to them. It is a good idea to start and finish the scavenger hunt in your classroom, so have the first item and last item located there. Continue to read the clues and find items until you have them all.
When you return to the classroom, let students look at the items you collected. See if students can determine what the items have in common. After that, if you want, you can have students draw a picture of each item that you collected.
Blue Creations
Materials
Blue construction paper in different shades (you can use scraps)
Manila paper
Glue or glue sticks
Procedure
Before doing this activity, the construction paper will need to be torn into squares. You can do this, or you can have your students do it. Explain to students that they will be creating a picture of something blue. Brainstorm a list on chart paper if your students need it. Some great choices would be the sky, fish, or flowers.
Give each student a sheet of Manila paper and some construction paper squares. Pass out the glue as well. Have students arrange and glue the squares into shapes to create their picture. When students are finished with their pictures, display them on a bulletin board or in the hallway. A great title would be, "Something Blue."
Students will love these blue preschool activities to learn more about the color. Read more about color lesson plans right here at Bright Hub Education!