Three Earth Day Craft Ideas Your Preschool Students Will Love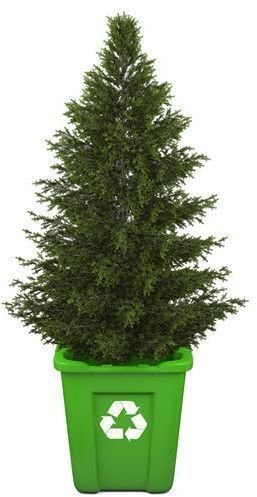 Recycling Crafts
When you teach about Earth Day in your preschool, you probably focus on the three R's: Reduce, Recycle, and Reuse. Now help your students put that knowledge to work by recycling their own materials to make preschool Earth Day crafts.
Several weeks before Earth Day, start collecting a list of various disposable objects that you can use in a craft project, such as egg cartons, paper towel rolls, empty dry food boxes, washed out jars, and old magazines. Provide students with all of these items, in addition to extra craft supplies, and help them to use their imaginations to create recycled crafts. For example, one child might decorate an empty shoebox and make it into a jewelry box for plastic bracelets and necklaces. Another child might paint an empty jar with pictures of cakes and cookies for his family to use as a cookie jar. A third child might make a collage out of pictures from old magazines.
Encourage children to use their imaginations, and brainstorm possible project ideas with them, based on the materials that are available.
Nature Crafts
Another great way to celebrate Earth Day is with nature crafts. Go on a nature walk with preschool children and encourage them to pick up small sticks, rocks, wildflowers, leaves, moss, and other natural materials. (Encourage them to check with you about any natural objects that you do not specifically list for them, as some natural objects can be dangerous.) Then provide each child with a large piece of paper and some glue, and encourage them to use the objects they picked up as part of a nature collage.
You can also encourage them to use the objects as part of a picture, such as a picture of a clown's face (e.g., a rock for a nose, flowers for eyes, a twig for a mouth) or as a picture of a landscape (e.g., leaves as trees, rocks as a mountain). If you'd like, preschool children can place these objects between two pieces of contact paper for a less messy craft.
This article discusses some other nature craft ideas you might try.
Cleaning Up the Earth
This craft idea is an excellent way to explain to students the importance of cleaning up the earth.
Provide each preschooler with a small piece of white tagboard, and have them color all over the tagboard until no white background is showing. Then help the children paint over all of the colors with black paint. Explain that the environment around us keeps on getting dirtier and dirtier, covering all of those beautiful colors of the world with trash, just like the black paint covering the picture.
Then hand each child a penny and show them how to use it to scratch the paint off the picture. Explain that when we clean up the world by reducing, recycling, and reusing, we are letting the beautiful colors of the earth shine through.
Encourage students to use the pennies to make shapes of animals and plants that we want to save by cleaning up the earth. The result will be a beautiful, multicolored picture of all sorts of plants and animals against a black background.
These Earth Day crafts are the perfect way to celebrate this special day with your preschoolers. Make sure to discuss the reasons behind each craft with your students to really drive home the message of the day.
This post is part of the series: All About Earth Day for Preschool
We have made your Earth Day celebration easy with facts, activities and crafts about Earth Day for Preschool.