Five Preschool Songs About Colors: Ideas for Teaching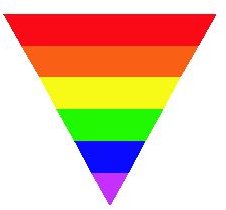 Songs About Color
It's time to corral your preschool students from their creative play to circle time. You'd like to begin a unit on color, but how do you get
their attention? As any experienced teacher will tell you, singing is one of the best ways to grab their attention. There are a number of preschool songs about colors that will help engage your students and reinforce their knowledge of colors.
This first song "Orange is a Carrot" has been popular with both preschool and kindergarten teachers. You can use this song to create a language arts-based lesson plan on color by creating a book that the children can use to support their learning. Each page should have a picture of the colored subject and the words from the song. For example, page one will have an outline of a carrot with the words "Orange is a carrot" printed underneath. The students can practice their small motor skills by coloring, painting and cutting colored paper to decorate and complete the book. Typically, one page a day is enough to keep their minds and hands busy.
Another way to integrate these color songs into your lesson plans is to create a word wall. Print the words out onto strips of paper large enough for students to see from where they are sitting. Color each color word its own color - red would be highlighted with red, the word blue with blue, etc. Sing the song and point to each word. Invite students to try to follow along with the song by pointing to the correct color when it's being sung. This gives students a boost of confidence and introduces some crucial early reading skills, like tracking left to right.
"Orange is a Carrot" (sung to The Itsy Bitsy Spider)
fr__om Marlene and Robert McCracken's Fall book.
Orange is a carrot
Yellow is a pear
Purple is a plum
And brown is the bear.
Green is the Grass
And blue is the sky
Black is a cat*
And red is cherry pie.
*The original says, "Black is the witch's hat"
If you have access to a computer or Smart Board, you can listen to Hap Palmer's "Color" song on YouTube. This is a great lesson in listening and color identification. The students must stand up or sit down depending on what color(s) they are wearing. The song is gentle and relaxed and although it allows your students to move around, it is controlled and calm.
Another great preschool song about colors is "The Paint is Pink", also found on YouTube. There is some colorful and simple animation with this song that sings about each color and includes printed words along with the pictures.
Rainbow Color Song (sung to "Oh, Christmas Tree")
Oh, rainbow, oh rainbow
How lovely are your colors.
Oh, rainbow, oh rainbow
How lovely are your colors.
Purple, red and yellow, too
Orange, green and blue, so true
Oh rainbow, oh rainbow
How lovely are your colors.
If You're Wearing Red (sung to "If You're Happy and You Know It")
If you are wearing red, shake your head.
If you are wearing red, shake your head.
If you are wearing red
The please shake your head.
If you are wearing red, shake your head.
Continue with:
Blue, touch your shoe.
Black, pat your back.
Green, bow like a queen
Yellow, shake like Jell-O
Brown, turn around.
Pink, give a wink.
If orange is what you wear, touch your hair.
This post is part of the series: Colorful Preschool Lessons & Activities
Teaching your preschool class about colors can be a fun and creative process. Try the many ideas in this series to introduce colors to your class through songs, activities and games!