Cooking Unit for Preschoolers: Preschool Cooking Projects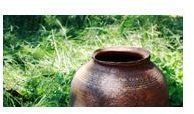 Books for Your Cooking Unit
These books will help your students get excited about your Preschool cooking lessons:
Little Nino's Pizzeria by Karen Barbour
Curious George and the Pizza by Margaret and H.A. Rey
If You Give a Moose a Muffin by Laura Joffe Numeroff and Julie Bond
If you Give a Mouse a Cookie by Laura Joffe Numeroff and Julie Bond
Blueberries for Sal by Robert McCluskey
The Berenstain Bears Cook-It! By Stan and Jan Berenstain
Feast for 10 by Cathryn Falwell
Cranberry Thanksgiving by Wendy and Harry Devlin
Five Little Cookies
This fun rhyme helps to reinforce counting and preschool color recognition skills. You will need to cut cookie shapes out of felt. You can just use circles, or you can use cookie cutters to cut many different shapes. Cut one each out of white, green, yellow, brown, and red. Use a flannel board and the cookie shapes to act out and recite the following poem.
Five Little Cookies
Five little cookies with frosting galore,
Mother ate the white one, then there were four.
Four little cookies, two and two you see,
Father ate the green one, then there were three.
Three little cookies, but before I knew,
Sister ate one, and then there were two.
Two little cookies, oh what fun!
Brother ate the brown one, and then there was one.
One little cookie, watch me run!
I ate the red one, and then there were none.
Stone Soup
After sharing one of the many versions of the tale "Stone Soup" these preschool cooking projects will expand on the cooking theme in the book.
Snack: Stone Soup
Pour about 2 quarts of water into a large pot, allowing two children to measure the water in 1 quart increments. Or, with the children's help, break the 2 quarts down into smaller measurements so that more students can participate. Ahead of time, find a small, smooth stone and make sure it is thoroughly scrubbed and cleaned. Add chopped carrots, celery, potatoes, onions, zucchini, and tomatoes. Teachers can pre-cut the vegetables and allow students to each add one cup or 1/2 cup of each to the pot. Bring to a boil and let simmer for 1 hour. When the vegetables are tender, add instant broth or bouillon and season to taste. You can also stir in small pieces of pre-cooked meat for chicken if desired.
Craft: Pots of Soup
Cut large soup pot shapes out of brown paper grocery bags or other brown craft paper. Slice vegetables such as carrots, potatoes, turnips, and celery into think sections to use for stamps. Make paint pads by placing folded paper towels in shallow, tin containers. Pour tempera paint (orange for carrots, brown for potatoes, white for turnips, green for celery). Let the students dip the cut surfaces of the vegetables into the paint and press them onto their soup pot shapes. For a variation, ask parents to send in pictures of vegetables out of magazines, store ads, printed from the Internet, or from seed catalogs. The students can then glue these shapes to their soup pots.
The Soup is Boiling Up (sung to "The Farmer in the Dell")
The soup is boiling up, The soup is boiling up. Stir slow, around we go, The soup is boiling up.
First we make the broth, First we make the broth. Stir slow, around we go, The soup is boiling up.
Now we add some carrots, Now we add some carrots. Stir slow, around we go, The soup is boiling up.
Continue with similar verses, using other vegetables. Have the students stand around a large pot (or an imaginary one) and pretend to stir as they sing.
This post is part of the series: Preschool Cooking Lessons
The activities in these articles all focus on a cooking theme for preschoolers.