A Teens Most Common Access to Drugs: Their Friends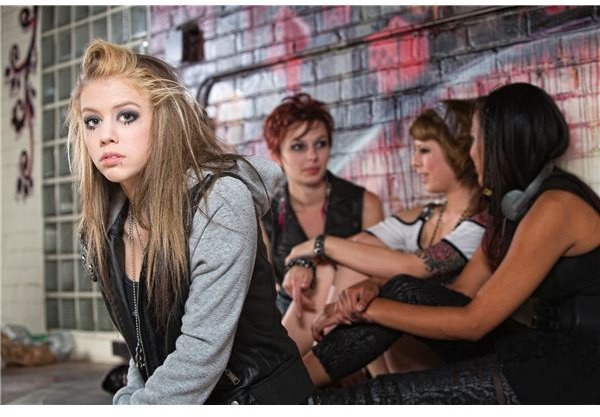 One of the greatest challenges facing parents today is the fear that their child will get involved with drugs. How does it start and how do you handle it if you think it has happened to your child? The best cure is prevention. Being proactive as a parent and knowing what your child is doing is the single most important weapon you have in keeping your child from falling into this deadly trap.
But the sad truth is kids can access drugs relatively easily. Friends and classmates are the most common suppliers of drugs, but teens can also use the internet to obtain drugs secretly without your knowledge. Parents, teachers, and others involved with kids need to stand together and try to get kids to protect each other from this evil enemy. Many teens think of drug use it as a way to socialize, win friends, and have fun. Probably not one kid who ever got involved with drugs looked down the road to the future and said, "I can see where this is leading me," or "I bet I'll die of a drug overdose." Instead, they only see the fun and adventure they think they will experience in the here and now, when they are experimenting with drugs and alcohol with friends.
Preventing Drug Use in your Kids
To stop this vicious pattern, and keep drugs from claiming another victim, here are some important things to consider and to implement:
1) Know your child's habits and friends. You need to know what they are doing, and who they are doing it with, if you hope to prevent the influence of drugs of getting to your child. Explain to your child that you are going to be proactive in their lives by getting to know their friends.
2) Communicate with your child frequently about drugs. Being straightforward with them about the dangers of drugs, and how you feel about it, will enforce in the child the importance of avoiding such substances. In addition, they know they will likely be punished if they are involved in taking or selling drugs themselves to friends or others. You have always heard "pick your battles" in dealing with your young person. But this is one battle you HAVE to win, if you want to save your child from this fate.
3) Educate them on the dangers. Many kids do not think about the dangers of getting "bad drugs," the potential for brain damage, heart damage, or other health risks. If you can get them information, pamphlets, or have them read internet website on these dangers, you may dispel some of the myths about drugs and get them to understand why they should avoid them at all costs.
4) Get involved in your school district's efforts to curb drug use. If you tell your child's school you want to help with PTO meetings or other efforts to stop drug use, they may ask you to volunteer on committees or other ventures. This gives you first-hand access to some valuable resources about drugs you can share with your child. It also allows you to connect with others who are concerned about their child potential using.
5) Explain to them that "a friend is not a friend if…" Kids of all ages need to understand and redefine friendship. A friend is not a friend if they try to get you to try dangerous substances, ask you or coerce you into drinking when you are underage, or try to get you to do something dangerous to your health or well-being. Explain to them that a friend who really is a friend would no sooner ask you to try drugs that are harmful to them, any more than they would ask them to jump off a cliff without a parachute. If we can get kids to take care of each other, that is perhaps 90% of the battle, since much of the drug use comes directly from influences of friends.
To win the battle on drugs, we must be aware that sometimes, like in the military, there is "friendly fire." The drug pusher is no longer always someone walking along in a school yard or on the streets trying to get your child to try drugs. It is your child's best friend. And with the easy access discussed in the previous article, kids can get drugs now on the internet and other various private ways that you may not be aware of.
In our age of easy access, internet stores, both legal and illegal, and the rising incidents of abuse of even prescription drugs, there are many more reasons to be concerned. Parents should be working together with school officials and other agencies to make sure drugs will not claim yet another victim.
References
This post is part of the series: Drug, Smoking & Alcohol Abuse in Teens
Parents need to be vigilant about their teens friends and habits. It is all too easy for even young kids to access cigarettes, alcohol and drugs. Learn some tips for parents on communicating the dangers of addictive substances to your kids.