Encourage the Joy of Reading in Your Child: Tips For Sharing Books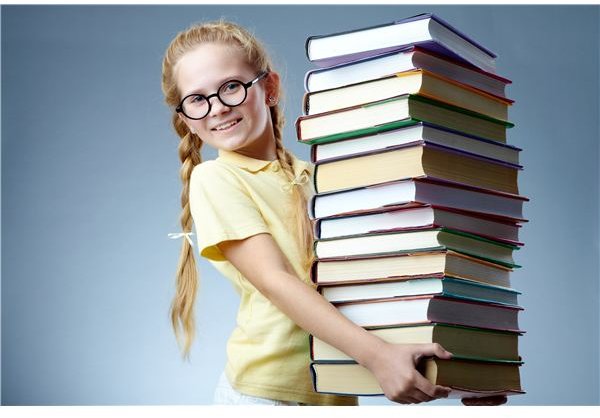 A Reader's Life
Some people shy away from reading to kids, because they wonder if they know how to do it "right" when in fact there is no right or wrong
way. The key to helping your child develop a love of books is to read to him or her frequently. However, the mere thought of that stops some people dead in their tracks. With some practice– and these tips, you will become more confident. With that said, let's get started on the how-tos of reading aloud and get excited about sharing books!
What the Research Says
It would be remiss if I did not stop to share why reading to your child is so important. There is a strong connection between reading, writing, listening and speaking. As teachers we call them communication skills; they are all interrelated and are the fundamentals of how to communicate.
When your child hears the sound of language through books, he or she is learning about the world, the way language is formed, and developing vocabulary. Children also learn about themselves through books. They identify with the characters and it validates (or even changes) who they are.
Choosing a Great Picture Book
All kids like picture books, even high schoolers. Picture books provide direct visual interpretation of the story; in other words, there is a direct relationship between the pictures (illustrations) and the words. It is a marriage, if you will, between the words and pictures such that neither can stand alone. Picture books come in different sizes, shapes and styles, such as lift-the-flaps, fold-out pictures or pop-ups, and wordless books (just pictures and sketches).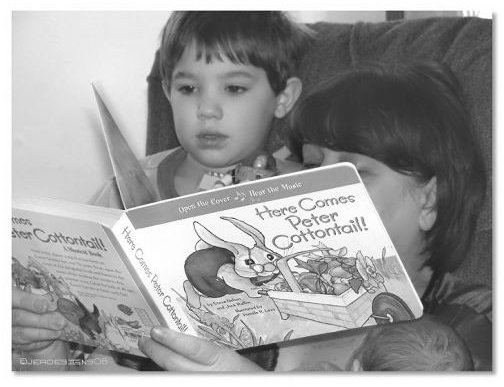 Public libraries have whole sections of picture books, so allot some time to sift through the shelves for the perfect story book. Also, choose a book with interesting characters, a great moral or a book that teaches. One thing I have learned is that even if the story is not a Caldecott winner, kids will love these qualities about a book. Also, remember the classics. Did you know that Winnie the Pooh's real name was Edward Bear? It's true!
The last thing to remember in choosing a great book is that you truly like the story. Just like when you read for yourself, it must be interesting to keep your attention; the same is true when choosing a book to read aloud.
Prepare Ahead of Time
Beforehand, read the story aloud repeatedly with all the expressions and voice quality you can muster. Practice makes perfect. For example, if you are preparing to read Jack and the Beanstalk, say "Fe, Fi, Fo, Fum" the way the giant would in a deep and raspy voice. Kids just love that.
Also, practice using different interaction methods such as echo reading (you read and then the child/children echo), sound effects, or hand or body motions (such as stomping your feet every time you read, "Fe, Fi, Fo, Fum") and if possible, adding props.
Catchy phrases, chanting, singing, role-playing, playing voices, mimicking, making funny faces, gesturing, and acting makes for a fun reading of the book. Adding props, stuffed animals or puppets will make the book come to life.
All of this will be hard to do if you are reading the book for the first time, so definitely take some time to prepare.
A Story Is a Story
There many ways to "read" a story; regardless of the method, it is still reading. Reading a story out loud, telling a story using a book, singing a story, telling a story through pictures or telling a story without a book are all a form of reading. The last one makes use of your own language and own understanding of the story. Books are the medium to aid you as you narrate the story. Vary your method of reading to kids and you will capture their attention every time.
Introductions, Please…
Introduce the story by showing your child or students the cover of the book. Drag your index finger underneath the title as you read it. First read the author's name and then the illustrator's name. Next open the book and read the cover page. Note aloud that it is exactly the same as or nearly the same as the front cover of the book. After repeating this practice for several readings you can then ask your child, "Where is the title of this book," or "Where is the cover page of this book?"
The Three V's: Deliver it Verbally, Vocally, and Visually
When it comes to reading aloud, remember the three V's; verbal, vocal and visual.
Verbal
Read slowly, loudly and clearly.
Vocal
Use catchy phrases to hold their attention. Add different voices according to the characters, sound effects or a sing-song voice and the kids will surely ask you to read again. Voices add to the drama and suspense, making everything more interesting. What they hear counts, including voice tone, pitch, sound, language, rhythm, rhyme, song, and music.
Visual
What they see also counts (including facial expressions, gestures, actions, movements, illustrations, pictures, props, and drawings). Do a picture-walk before reading. This is when you and your child just look through the book without reading. This is really helpful if you are in a pinch for time and have not had time to read the book beforehand.
The Challenge
We all know the phrase, "Just Do It" and this is what I leave with you. Whether you are reading to ten kids or just one, whether you think you are good at it or not, what truly matters is that you read to them. So just do it, because the rewards are silent but long-lasting. Now that you have the know-how, make it a personal challenge to read at least one book a day to your children.
An Awesome Resource to Help Parents
Now that you have the challenge to read to your child every day, you may want more guidance. Reading is Fundamental is an awesome website to help you do this. They offer monthly reading calendars by age group (ages birth through 5 and ages 6 through 15) that you can download and print (they even have them in Spanish). Just download one each month and keep it on the refrigerator for easy access.
There are even more ideas in the reference section below. I wish you well on your reading endeavors!
References
This post is part of the series: Reading Guide for Parents
In this series, we are taking a close look at book selection, and reading at home with children.