Creative Ideas to Help Make the Holidays More Meaningful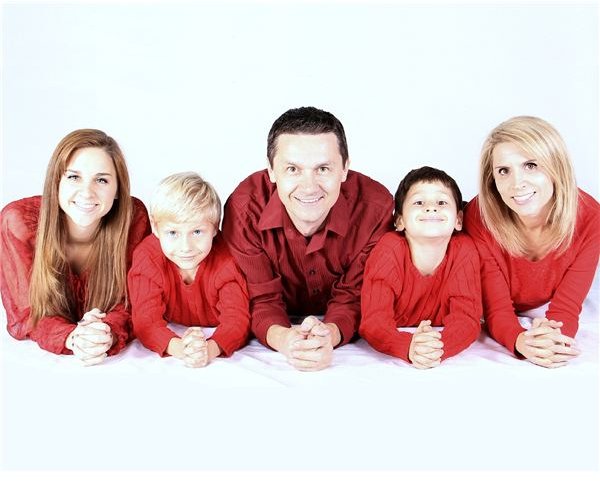 Set Time for Priority Activities
Hardly anyone has time for their family to eat together anymore, let alone celebrate a meangful holiday together. Here we go through some simple ideas to clear your schedule this season.
Tape a schedule to the refrigerator or a place of focus in your home where everyone will see it. Announce to family members that they can do what they want at other times, but they must be present at a specific time for family holiday activities. This way it is understood at the beginning that the time designated for family time belongs to family alone.
Cut Down on Tech
Turn off cell phones or other devices during meals so that you are not constantly interrupted by beeps and notifications. Make family time the focus of your Christmas gatherings. This includes when you are opening presents, as well.
Take Turns
Alternate unwrapping gifts when it's time to open presents. If it typically happens in a frenzy, ask your family to open gifts one at a time rather than all at once. There will be more of a focus on each person's gift and they can show appreciation for their gifts without feeling rushed. This will make it more focused on each act of kindness and more meaningful for everyone involved.
Have a Gift Hunt
Create a treasure hunt for an extra gift for kids. Kids love mystery and riddles. Creating a treasure hunt for a final coveted gift, which is a mystery, may be just what is needed to liven things up. You will have to put a little time into this to create unique clues and hide gifts, but it will be worth the effort in the end.
Regift
If you know that your baby brother liked your Xbox 360 and you don't use it anymore, give him this as a gift. He will be thrilled and he probably will not care that it is used. Include a few games (you are sure to have several) to make the gift complete. You will get rid of something you don't use anymore and he will get something he coveted. Spread the Christmas joy!
Make Memories and Start Traditions
These ideas may help you organize your family time during the holidays, limit time with technology during the holiday season and create new traditions to add to the fun.
You can probably come up with many more yourself. All it takes is a little imagination.
Being original and fitting it into your own specific family traditions and schedule are the keys to creating a fun and festive family atmosphere and allowing lots of special time to cherish that will make for many holiday memories later.
This post is part of the series: Make This a Meaningful Holiday
Tips for parents on celebrating a simple and educational holiday with your children. Ideas for homemade gifts and creating lasting memories included.