Five Fun Homemade Gifts You Can Make with Your Computer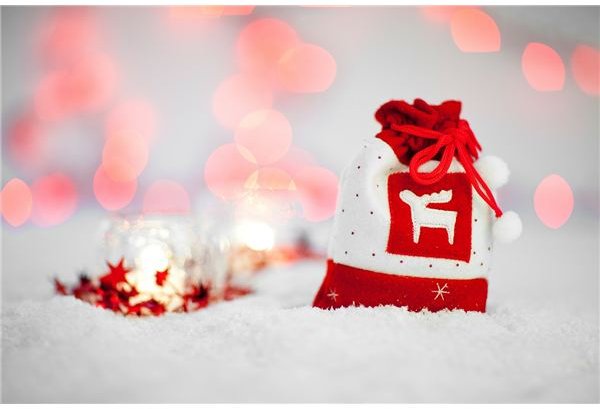 The materials for media gifts are not necessarily expensive. Aside from the cost of the blank media, software or other requirements and the only thing you need to invest is your time. Here are some great Christmas gift-giving ideas that can be done at home if you have a computer and some time to devote to creating them.
Music Mix on CD
One of the simplest gifts you can create in your home studio or computer is a music mix CD. Take a few of your friend's favorite mp3s or purchase them online and then burn them to a CD. The FCC now allow some limited burning of media as a "backup" copy of other formats for use in mobile devices. Just make sure and follow the copyright laws so that you do not infringe on the rights of others. Present your gift in a decorative cover or design one of your own online using a preformatted template or other design tool.
iTunes Collection
You can find out what some of your recipient's favorite songs are, download them from iTunes and then put them on their mobile device for them. This is especially nice for a parent or other family member, as you may be able to sneakily load the music without his or her knowledge.
Original Movie
Using software tools such as iMovie, create an original slideshow or video from some camera footage. Take the raw footage and upload it to the computer, then bring it into iMovie or Windows Movie Maker to create a finished video.
If you are a more advanced user, you can use Adobe Premiere or another of your favorite video software tools.
You can choose to produce the final file to a DVD, iTunes file (.mp4), or multiple formats to share any way you choose.
Digital Scrapbook
Use an online or standalone digital scrapbook application to make a custom digital scrapbook. Add favorite photos, accents, embellishments and narrations to make it special. There is also a free tool called Windows Movie Maker, which allows you to create an entire story from scratch using digital photos, music, narration and titles. This may already be installed on your system. If not, check the References section for a download link.
Write a Poem or Record a Song
If you or someone you know is musically inclined or has a knack for poetry, try composing an original poem or song. You can frame a poem with a ribbon accenting the work, or you can put scrapbook accents on the sides for a special effect. You can record a song to CD or load it on a mobile device as an mp3.
If you don't have sophisticated recording equipment, don't despair. Just use your computer microphone and free audio recording software such as Audacity (see References) to create the recordings. It is surprisingly sophisticated for a free program and offers several special effects.
Be Creative
These are just five great media creation ideas you can create on your home computer that will surprise and delight someone special for Christmas this year. Use your imagination and think about what your friends and family love, and you may even come up with some ideas all your own. You can save money and likely delight the person even more because you took the time to create something especially for them.
References
This post is part of the series: Make This a Meaningful Holiday
Tips for parents on celebrating a simple and educational holiday with your children. Ideas for homemade gifts and creating lasting memories included.