The Link Between Junk Food & Negative Academic Performance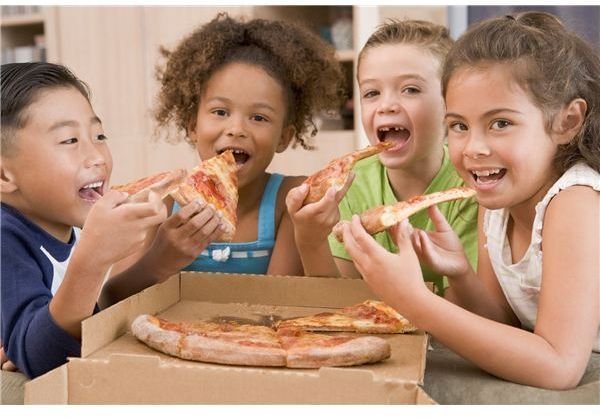 We know the advantages of eating a healthy breakfast, making the right choices during the day, and eating a balanced meal. But what about junk food? While everyone enjoys eating pizza, french fries and cookies now and then, are there dangers in eating it too frequently? It turns out junk food can negatively affect the academic performance and behavior of young people:
1) Researchers in several studies have revealed that the effects of a poor diet could persist forever, even if the diet improved. This is especially true if the poor diet occurred in the early developmental years.
2) Twenty percent of children with the worst diet at the age of three had an IQ score that averaged five points lower than those who had the best diet by the time they were eight years old.
3) Eating "fast food" and junk food more than twice per week is associated with more instances of obesity and diabetes.
4) Some studies have shown an increased level of agitation and irritability after eating certain foods. Foods such as chocolate, foods high in sodium, and processed sugar tend to have an increased effect of hypersensitivity on the central nervous system. Caffeine also contributed to this effect, especially when taken in high proportions.
5) Over excessive sugar intake has sometimes been linked to ADHD or the tendency to exhibit aggressive behaviors, especially in young children.
6) Too much fat intake, from foods such as pizza, cheeseburgers, and foods rich in carbohydrates can cause extreme weight gain and health issues, including heart disease and other ailments.
What You Can Do
There are many other negative results that can be derived from many over processed foods, foods high in saturated fats, sugars, and empty calories. It is best to stick to traditional foods which are full of vitamins and nutrients, rather than foods high in chemicals that tend to irritate the central nervous system and contribute to health problems.
This starts at home, but should also be continued in the school. Request that teachers do not use candy or other junk food in the class as a reward. Inquire about what is being served for school lunches in the cafeteria. Some schools have even banned vending machines that sell soda.
It is important to note that this can be carried too far. Over-reacting could have a negative affect on your child. Doctors and researchers point out that parents need not be "fanatics" on the issue, and there is nothing wrong with kids having the occasional fast food or junk food snack as long as it is the exception and not the rule.
Focusing on nutrition will pay off in the long run in many ways, including an increase in IQ levels, ability to focus, behaviors, and social aptitudes. Though research results are mixed, it is just good common sense to put nutrition first, and consider the end result of eating a high concentration of foods that have low or no nutritional value.
References
This post is part of the series: Nutrition and Academic Performance
Children who eat breakfast and have other healthy eating habits have been shown to actually perform better in school. Learn why this is so important and get tips to get your kid eating healthier today.