The Link Between Nutrition & Academic Performance: Important Information for Parents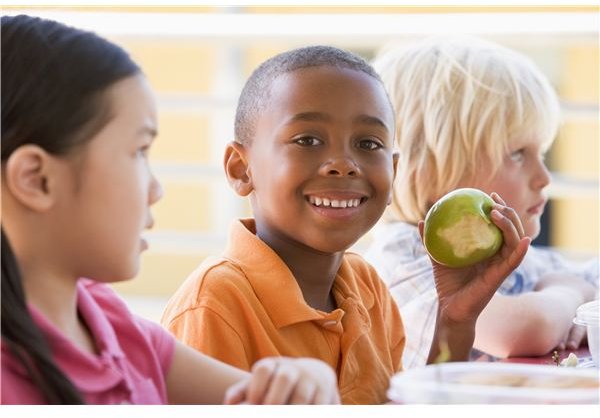 It has long been known that there is a link between the academic achievement of kids and what they eat. The level of good nutrition they get both at home and in school can be easily tied to their performance in academic subjects. This has always been a general understanding, but it is often misunderstood when it gets down to specifics.
Here are some specific truths about the link between nutrition and academic performance to consider:
Children who go to school hungry, or without breakfast, tend to have lower math scores and are more likely to have to repeat at least one grade in school.
Academic problems, as well as emotional and behavioral difficulties can be tied directly to poor nutrition.
Undernourished kids tend to score lower on cognitive tests than those who get the right nutrition.
Teenagers who experience hunger are more likely to be suspended from school and have more difficult getting along.
Children will poor nutrition report receiving more special education services or mental health counseling then low-income kids who do not have nutritional deficiencies.
Children who eat breakfast at school, closer to the time they take tests, perform better on standardized tests.
Children who participate in school breakfast programs tend to show improved math grades, and have higher attendance and punctuality.
Additional Benefits to Healthy Eating
In addition to these specific facts, better nutrition among young people improves their overall behavior, yields more positive results in other areas of their lives, and also helps reduce obesity issues. The most important thing is to eat healthy foods, limit "junk food" intake, and sodas, or things with "empty calories," as well as to start the day with a healthy meal full of nutrients. It not only affects school academic performance, but also behavior trends, and ability to perform specific tasks.
Problems with Implementation
One of the problems with getting a breakfast program to work is the resistance of participants. Often kids do not want to eat breakfast and it is very difficult to get them to do so. There are many reasons for this.
Some of the reasons kids are reluctant to participate in school breakfast programs are:
Girls think they will gain weight if they eat too much.
Kids think it's not important to eat breakfast as long as they eat lunch.
Parents don't encourage or understand the importance of breakfast as a meal.
What You Can Do
With increased awareness of the apparent benefits of breakfast as a meal, parents can work together with schools to encourage their children to eat in the morning, which has been shown to increase their overall ability to focus and learn. Like anything else, the more people get onboard with the idea, the better it will work.
You can start by telling your child what you learned and encouraging them to eat a healthy breakfast, either at home or at school, every day. Lead by example and prepare a healthy breakfast to eat with them in the mornings.
References
This post is part of the series: Nutrition and Academic Performance
Children who eat breakfast and have other healthy eating habits have been shown to actually perform better in school. Learn why this is so important and get tips to get your kid eating healthier today.