Choral Stage Presence and Dress for a School Performance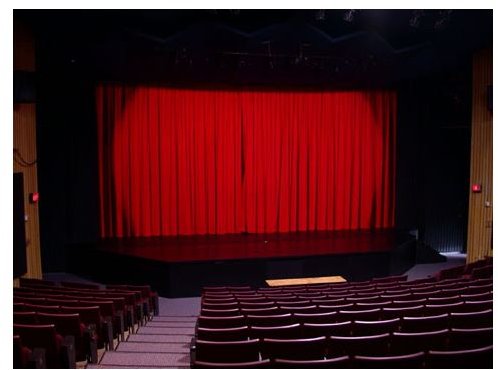 Dress for Success
It is time for that big choir performance you and your singers have been waiting for, but how do you maximize your results and success? Concert dress and stage presence are very important factors to consider when trying to prepare for the ultimate school concert. Uniformity is the key to having a professional look about your chorus.
Stage Presence
When preparing for a concert, you want to make sure your chorus looks uniform and that every singer can be seen by the audience. There are always those picture-obsessed parents who will want to capture that joyful expression on their child's face as they sing; not to mention it will help with sound projection.
In order to make your choir look uniform, you will want to arrange your singers by height and in rows. Whether you are using risers or not, you always want to make sure that the taller kids are in back (or on the top riser) and the shorter students are in front. (or on the front riser). I always tell my singers to adjust themselves so they can see me and so they are not singing into the back of their friend's head in front of them. This advice always seems to work, for many of the students who sign up for chorus are little "hams" anyway and want to show off their abilities!
You also want to make sure that you place any soloists at the ends or in front if possible so they can get out easily at their individual performance time. Organizing your chorus in this way will not only be more visually appealing to your audience, but it will also give your singers more room when using hand motions and props.
Concert Dress is another way to make your choir look uniform. The choice is at the conductor's discretion but black and white is considered traditional. However, there have been occasions where I have let my students where holiday colors (green, red and/or white) with black bottoms or a holiday dress at the winter concert and I have let them dress casual for the spring concert. In either case, you will want to send home a parent letter stating your concert dress requirements well in advance of the performance. This way here, the parents cannot say that they didn't have the time to prepare. If there are financial problems with purchasing the required concert clothes (this has happened to me in the past), have those parents contact you privately and make necessary arrangements with them.
A uniform choir will make a great first impression for the audience without having to sing a note!
References
This post is part of the series: Beginning An Elementary Chorus
If you are a new Vocal Music teacher or have recently switched to teaching Vocal Music, this series will give you information on how to establish and maintain a Chorus. The articles discuss using good communication skills, preparation tactics, rehearsal techniques, and equipment setup.