A Holocaust Curriculum Unit for Middle School Teachers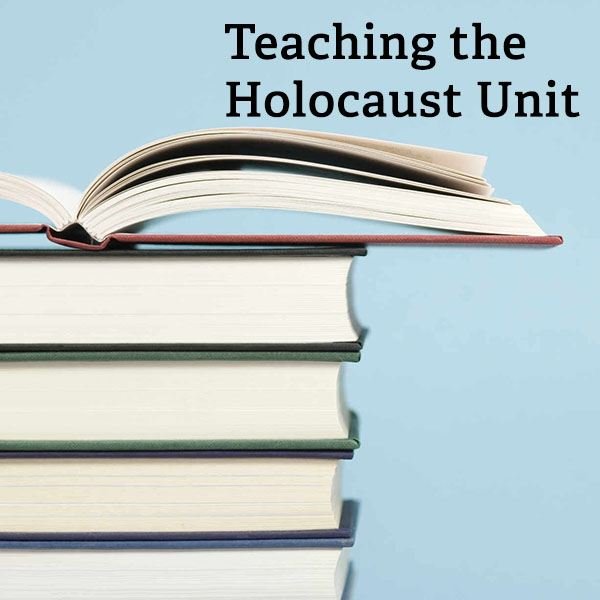 The Diary of Anne Frank Play Resources
Many middle school literature books have The Diary of Anne Frank play version that was presented on Broadway in New York City.
Even though teaching the book can also be done with these resources, the play version is very easy for students to read and comprehend. Students also enjoy learning about the different aspects and structure of a play, and assigning each of them a part can make reading the play aloud very interesting.
If you are teaching The Diary of Anne Frank play, will need the resources provided below. We have many great writers who have designed excellent lesson plans for use with the play or novel:
Holocaust Background Knowledge: Station Rotations - teaching background for the play is an essential component of this unit. It is very important that the teacher provide students with knowledge and facts about this era in human history before teaching the play. This series of lesson plans will help you to do that in an effective and interactive manner.
The Diary of Anne Frank Play Act I Study Guide Questions - use in your reading circles or to review students after the completion of Act I. You may also choose to use these as discussion questions while you are reading the work.
The Diary of Anne Frank Play Act II Study Guide Questions
The Diary of Anne Frank Play Act I Vocabulary
The Diary of Anne Frank Play Act II Vocabulary
The Diary of Anne Frank Play Lesson Plan: Dramatic Reading Circle - This lesson plan will give you creative ideas on how to captivate your students while reading the play. Using props and reading circles, students will look forward to reading the play and BEG to have a part!
Night by Elie Wiesel Resources
Considered one of the greatest holocaust memories, Elie Wiesel's book, Night, depicts the horrific experiences of fifteen year old Wiesel. Night is a slim volume of tragedy and darkness, that explores the essence of humanity and is a moving tale. Students in advanced placement or honors classes will appreciate the use of figurative language by the author, as he creates vivid images of concentration camp life at Auschwitz. Using the links below, browse the wide variety of resources offered for this novel by Brighthhub authors!
This post is part of the series: 8th Grade Reading Curriculum
This series of articles is designed to aide teachers in creating an effective and interesting curriculum that can be used for 8th grade Reading and English or any other middle school grade level.