Short Story Resources and Lesson Plans: Teach Literature With Short Stories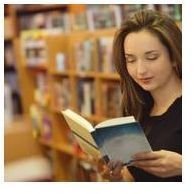 Short Story Unit Lesson Plans
I usually start my 8th grade Reading curriculum with short stories. Short stories allow me to teach a variety of essential elements during the first six weeks of school that I will need to build upon in our other units of study. Classic stories are my preference, but you may want to add a contemporary short story to spice up the unit! I've supplied you with links to
Each student in classroom receives a copy of the short story and I will have them make margin notes and annotations as we read. You may not have the funds to create a copy for each student, but even having a class set that students can underline or add remarks with sticky notes is a great method of teaching annotation to middle school students. It will only help them to see the other paraphrasing work and notations made by other students.
Using the links I gave you, you can copy and paste the stories in to Microsoft Word or Google Docs to create your personalized copies. Middle schoolers are typically very visual, so after copying the story into a document, I add symbolic clip art and images that relate to the story to liven up the pages. Setting the margins to 1.5 or 2 inches will also help to create enough space for annotation. Play with the document and make it your own. You can also underline vocabulary from the lessons included in this article, or select and bold vocabulary you have chosen based on the skill level of your students. For example, the short stories I give to my advanced placement classes typically have higher-level vocabulary underlined and bolded, while my regular classes will include much simpler vocabulary selections. Adding questions in the margin to guide beginning annotators is also possible when you are creating your own copies of short stories, so personalize them to your standards and expectations!
Resources and Links for Short Story Unit
These links and resources will help you when deciding what skills to teach with each short story. Some of the articles I have written, but a few are by other authors on the Brighthub site that also have excellent material for you to implement. Happy teaching!
I will add and update resources to this unit as lesson plan articles are created. Check back for more resources over "The Bet" and the other short stories. Searching our Bright Hub Education site for ideas on how to teach certain literary skills would also be well worth your time. We have so many skilled and experienced authors that can provide you with great resources for teaching different skills!
This post is part of the series: 8th Grade Reading Curriculum
This series of articles is designed to aide teachers in creating an effective and interesting curriculum that can be used for 8th grade Reading and English or any other middle school grade level.