Harry Potter Websites & Webquest Questions: Research Activity on Harry Potter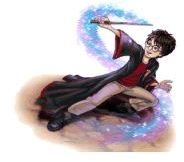 Books Kids Love to Read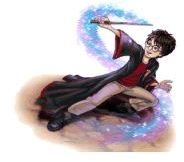 The Harry Potter series is immensely popular, causing even kids that hate reading to devour the books. Capitlize on their interest by teaching on one of the books. This webquest activity is a fun one to do with your class to teach them to do online research about one of their favorite subjects.
The J.K. Rowling Official Site: The official J.K. Rowling site is as imaginative as her works. Mouse around Rowling's desk to find biographical information, information on her books, rumor denials, and other Potter news. Watch out for common items. They may be portals that take you to "secret" information.
HarryPotterFans.com: This has some interesting information on the movie and the cast.
Harry Potter's Warner Bros. Website: I know. Why am I directing students to a website advertising a movie for a book they're supposed to read. Calm down. It's not exactly Pride and Prejudice. Kids actually want to read Harry Potter. The movies will only enhance their desire for more. This site is great. Go there after you read more on Bright Hub Education and you have a few hours to kill.
Harry Potter Websites Questions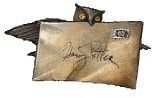 Questions 1-5 are from the biography section of the official J.K. Rowling site.
In the biography section of the official J.K. Rowling site, J.K. shares the origin of a description of a baby that appeared to be a beach ball. What inspired that description? If you were to describe yourself as a baby what would ou write (2-3 sentences–make it up if you have to).
Harry Potter isn't the only important person in J.K.'s life with a scar on her forehead. What other important person has a scar and how did she get it? What was J.K.'s excuse for causing it? Write down an excuse you've used to get out of trouble (2-3 sentences).
What was J.K.'s longest job after leaving the University of Exeter and what did she do? If you could start a charity, what would you do?
What stopped J.K. from immediately beginning Harry Potter when she first thought of the idea?
On what experience did J.K. draw as she wrote about Harry longing for his deceased parents? What does that tell you about writing? List five experiences that have influenced you.
What does J.K. Rowling do with the money she makes from Tales of Beedle the Bard?
The Rubbish Bin on Rowling's site lists six types of inaccurate articles. List each one and give a brief description. In 3-4 sentences write about a time when you or someone you know was victimized by false information. Categorize it using Rowling's descriptions.
Look through Rowling's trash can and summarize two rumors about her.
List four winners of the Harry Potter fansite award. Feel free to check these sites out.
This post is part of the series: Website Lesson Plans
Integrate technology in your literature curriculum.