The Legend of Jesse James: American Robin Hood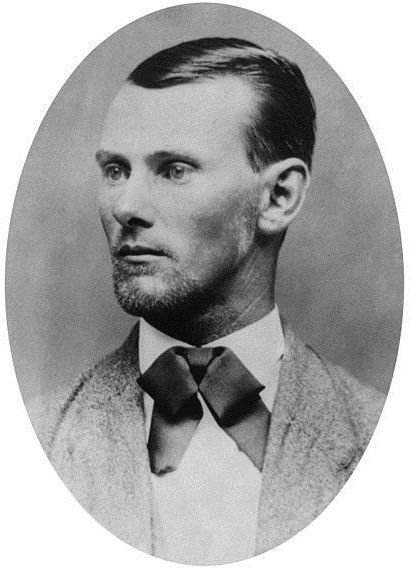 Let's wander to though the state of Missouri and meet the American version of Robin Hood. While best known for being a train robber, Jesse James legends abound in story, song, and even television. Anyone remember when the James gang hid out in Walnut Grove on "Little House on the Prairie?"
Nobody will dispute the fact that Jesse James and his gang were ruthless when it came to ambushing trains and robbing banks, but there is little evidence to show that he and his gang ever attempted to harm someone who was not actively trying to harm them. While not quite a hero, lore associated with his name paints him in a more flattering light.
The Legend
A Missouri widow claimed that Jesse James and his gang boarded with her one evening. While she served them dinner, not knowing who he and his gang were, she lamented the fact that the government was going to foreclose on her house, due to unpaid taxes. James generously gave her the money she needed to pay her taxes. What a kindly soul he was.
However, legend goes on to say that James and his gang waited for the tax collector to leave the woman's house and then, robbed him- thereby obtaining their money again!
Was he a soft hearted Robin Hood or a cold blooded outlaw? Go over the Power Point (download here) with your class and then decide for yourself.
References
Photo of Jesse James in the Public Domain via Wikimedia Commons
This post is part of the series: American Legends & Folklore
This fun series explores American folktales throughout history. The lessons can be used in any order and include downloadable power points. Have fun learning fun facts about America.