Pirate Music in "Treasure Island" and "The Pirates of the Caribbean"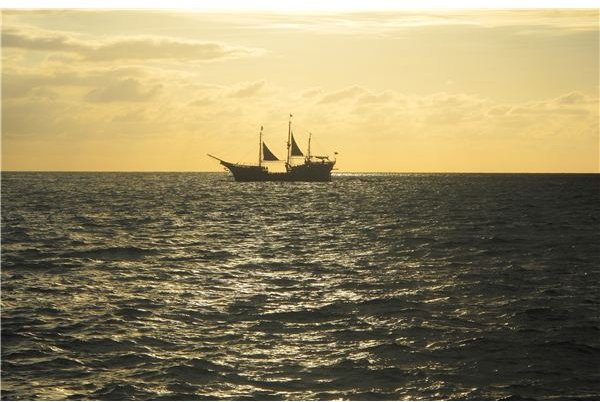 Robert Louis Stevenson penned a very brief song for his pirates to sing. Its lyrics inspired two other, longer songs, which will be somewhat familiar to Disney fans. One is featured in the opening scene of the third installment of the "Pirates of the Caribbean" film series. The other can be heard daily at Disney World and Disney Land in the dark ride "Pirates of the Caribbean". Both songs are much longer and more descriptive than Stevenson's original song, which Johnny Depp, as Captain Jack Sparrow does sing in the end of one of the films. Additionally, these longer songs provide more insight into the life of a pirate, one in a rollicking, humor filled way, and the other in a serious, somber way. Having your students analyze the lyrics and listen to all three songs is a great way to round out your Treasure Island unit.
The downloadable lyrics are available here and all of the songs can be accessed on iTunes and YouTube. Once your students have heard and discussed all three, ask them to write their own pirate ballad, based around the character of Long John Silver. Make sure they incorporate at least one of his phrases or quotes from the novel into their song.
Finally, to reward them for all of their hard work on all things pirate, why not pop in the DVD of the first "Pirates of the Caribbean" film for them to enjoy. Don't miss a final chance for an assessment; distribute the downloadable worksheet for film viewing to make sure they pay attention to the film while it is on.
Downloads
This post is part of the series: "Treasure Island" by Robert Louis Stevenson
"Treasure Island" is a great book to teach in your Middle School classroom. This 5-part series takes you through the whole novel and includes downloadable power points, worksheets and assessments.