"Treasure Island" Assessments for Reading the Novel - for Middle School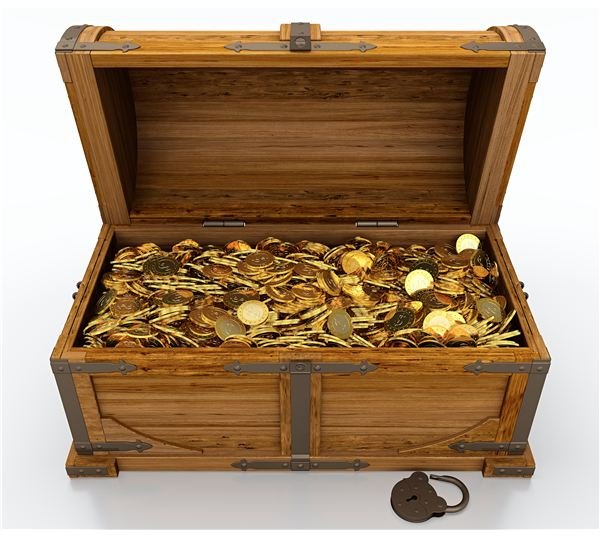 Quote Study & Summary
Once you've completed the introductory lessons, you are ready to begin teaching the novel. The only question in your mind may be, what to focus on while teaching. Do you discuss the idea of a likeable antagonist? Focus on how the honest men, as they are called, are getting ready to steal treasure too? Or, do you just want to ensure that your students are opening the book each night and reading? There is a way to combine all of these concepts, if you use "quote study and summary" as you read the novel.
The novel is divided into different sections. You, the teacher, will model the skill for the first four sections, but giving students key quotes from each section to study. If they can understand these quotes, then, they will have not only the basic plot of the story down, but also be able to identify key character traits, and themes and motifs within the novel as well. So, while your students are reading, give them the downloadable quotes to study for each section. Once they have read and discussed, give them a quiz. After you have completed the fourth quiz, you are ready for the second part of the novel study.
Assignment
Divide students into groups and make each group responsible for a section of the novel. All groups are to finish reading the entire novel by a date determined by you, but each group will do novel study for their assigned section only. They are to select ten quotes that capture the essence of their portion of the novel, create a power point to teach the quotes to their classmates, and create a visual display for the classroom that will keep their part of the story fresh in the minds of their peers.
By the time the presentations are done, your students will have a deeper understanding of the novel and some great practice for paraphrasing and inference skills.
Downloads
This post is part of the series: "Treasure Island" by Robert Louis Stevenson
"Treasure Island" is a great book to teach in your Middle School classroom. This 5-part series takes you through the whole novel and includes downloadable power points, worksheets and assessments.