Visit the Edgar Allan Poe Museum Online & Create Keynote Presentations: Middle School Lesson Plan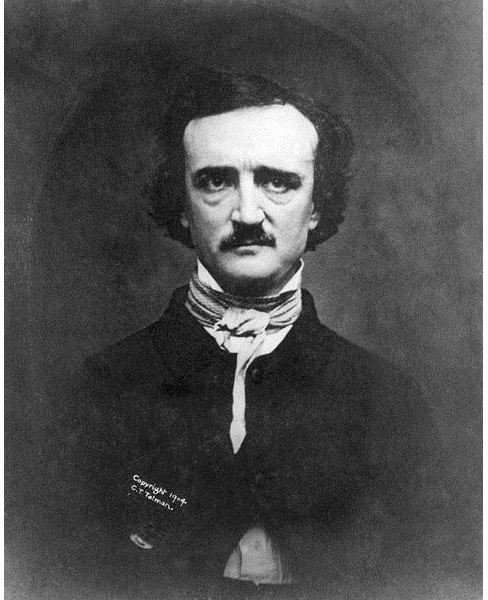 Although my students grasp the concept that they have the world at their fingertips with their new laptops, they have very little experience in actually navigating beyond the entertainment playgrounds, much less manipulating the applications that the waiting world of business expects them to have mastered even at entry-level positions. This lesson combines literary history, an author surrounded by mystery, a top-rate museum, and an introduction to Keynote presentation software to challenge students to curate their own virtual tours.
Whether it's the macabre material, the bizarre life, or his mysterious death, students are drawn to Edgar Allan Poe. In this lesson, students take a virtual tour of the Edgar Allan Poe Museum located in Richmond, Virginia to collect a series of artifacts from the author's life and works. There are thousands of items catalogued on the museum website, each with accompanying explanations.
The Assignment
Student Instructions: Take a trip to Richmond, Virginia (NOT Baltimore, Maryland!) to visit the fascinating Poe Museum. Here's your link: https://www.poemuseum.org/collection.php
Once you've arrived (Poof! Faster than Harry Potter's flue system!), scroll through the 18 categories you'll find on the right side of the museum home page. EACH of these categories is a mini-museum of Poe treasures! Spend some time wandering about, looking for categories and items that interest you.
Next, set up your Poe Tour Keynote presentation. You will need 12 slides. The first slide will be a title slide with a live link to the Poe Museum, your name & class, and your favorite photo of the author.
For slides #2-10, collect 3 interesting artifacts from the 3 categories you like best at the museum. You may copy the photo of each artifact, but put the explanation into your own words. Here's how this works: Slide #2 = cool artifact from category 1; Slide #3 = 2nd cool artifact from category 1; Slide #4= 3rd cool artifact from category 1; Slide #5 = cool artifact from category 2…get it?
Slide #11 is fun. Choose a photo of your favorite automobile and research its gas mileage. Use Mapquest to calculate the distance from our school (or your home) to the Poe Museum in Richmond, Virginia. Now calculate both the time it would take you to get there by car AND how many gallons of gas you would need to make it to the museum and back. Finally, find the current average for the cost of a gallon of gas and calculate how much money you would need for your transportation expenses.
Slide #12 is fun, too! Find ANOTHER point of interest along the route you'd like to tour. This could be another museum, a zoo, a national park, etc. Provide a photo of this destination along with a live link for further investigation.
Once you have the content of your slides complete, play around in Keynote. Explore the features. You can add special effects, transitions, and even music to your presentation. We will have a classwide "show and tell" of your Poe Tour Presentations.
How This Works
I schedule this project-based learning activity for 2-3 class sessions, depending on class dynamics. Learning outcomes are numerous in this lesson.
Students will:
Research, gather and evaluate information on Poe
Build a Keynote presentation, incorporating multiple features of the application
Personalize the lesson with the vehicle and side trip slides
Engage in cross-curricular learning as they calculate distances and expenses
Utilize multiple websites to synthesize information
I have also found that students are eager to share their presentations, particularly with the personalized features. They meet content objectives in a challenging and enjoyable virtual field trip. In fact, I was just asked when I'm scheduling our next class computer field trip!
References
Image in the Public Domain via Wikimedia Commons
This post is part of the series: Project Based Lesson Plans for English
This series seeks to inspire teachers to incorporate project based lessons into their curriculum. The lesson plans found here have been used for at-risk grade 9 classes, but can also be used for grades 7 and 8.