A Teaching Guide for Ramona the Brave & Ramona and Her Father by Beverly Cleary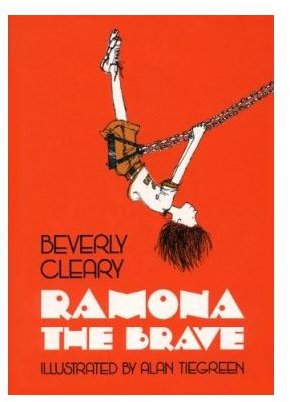 Ramona Quimby is back again, this time heading to first and second grades. She is a little older, perhaps a little wiser and just as fun filled and spirited as ever. While Ramona braves copycats, dogs and more serious issues such as the loss of her father's job, readers will chuckle their way through the pages and come to see that Ramona Q always arrives on top!
Ramona the Brave
Ramona the Brave tells of Ramona's adventures in first grade and is the third book in a series of eight.
Ramona is in Mrs. Grigg's first grade class. She walks to school by herself and is going to have her very own room for the first time. Ramona feels that she is a very brave little girl; she does not think anyone knows when things frighten her. Once again, we see Ramona getting in trouble at school and once again, the situation involves the girl named Susan.
Ramona and Her Father
The books start to become much more serious when the series progresses to the Newbury Honor book, Ramona and Her Father.
In this book, the fourth in the series, Ramona is a happy, cheerful seven-year-old. Early in the book, her father loses his job, which puts great financial stress on the family. Ramona's mother goes back to work. Ramona is worried about her father and campaigns to get him to stop smoking. She also has some very creative ideas about how she can help earn money for her day.
Downloads
Both PowerPoints offer a basic summary of each book and then thoughts, talking points and discussion questions for various topics within each book. A journal topic is offered for writing assessments when the students finish reading.
References
This post is part of the series: Beverly Cleary Series Lesson Plans
In this four-part article series, you will find tools and tips to help you guide your fifth grade students through reading, discussing and learning from the Beezus and Ramona novel series with free PowerPoint downloads for each book.