Teacher's Guided Reading Lesson Plan for Beezus and Ramona the Pest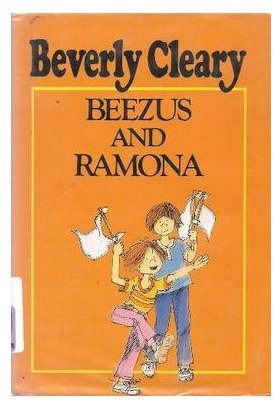 Ramona Quimby
This beloved heroine for girls has been delighting readers since she was first introduced in 1955. With eight books about this young girl to her credit, author Beverly Cleary manages to create a character who is unforgettable and who grows up before our eyes as we turn the pages.
While her sister and parents might find Ramona to be a nuisance at times, readers often see the issue through Ramona's eyes, thereby identifying with this spirited young girl.
Beezus and Ramona
Beezus and Ramona is the first book in the series, which spans eight books. Out of the entire series, it is the only one written from Beezus' point of view. She is older sister of Ramona. At this time, she is around nine and Ramona is four. Much of the book centers around Beezus (Beatrice) trying to overcome her feelings of annoyance with her preschool-aged sister. The resolution is that siblings can love each other without liking everything that the other sibling does.
Ramona the Pest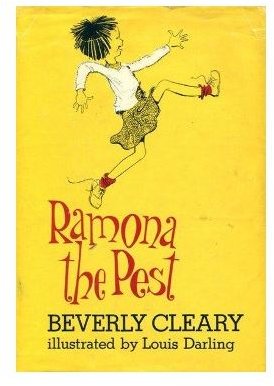 Ramona's adventures continue in Ramona the Pest. Ramona is now five years old and is starting kindergarten.
Ramona is aware that some people, especially her older sister Beezus, feel that she is a pest. Ramona does not consider her behavior "pesky," and tries very hard to follow the rules. The apex of the plot centers on Ramona being sent home from school for pulling hair.
PowerPoint Downloads
Both PowerPoints offer a basic summary of each book followed by thoughts, talking points and discussion questions for various topics within each book. A journal topic is offered for writing assessments when the students finish reading.
References
Image Source: "RamonaThePest" by Source. Licensed under Fair use via Wikipedia
Image Source: "Beezus and Ramona" by Source. Licensed under Fair use via Wikipedia
This post is part of the series: Beverly Cleary Series Lesson Plans
In this four-part article series, you will find tools and tips to help you guide your fifth grade students through reading, discussing and learning from the Beezus and Ramona novel series with free PowerPoint downloads for each book.