Climb Aboard! Boxcar Children Lesson Plan: Fun Activities, Plus Journaling and Sequencing Events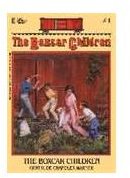 About the Children
The Boxcar Children series continues to be a popular one even though the author, Gertrude Chandler Warner, wrote the first book in 1942! It is
a book series that teachers and parents feel comfortable recommending to children to read for a variety of reasons: 1) The four children are nice to each other. 2) Manners are used. 3) The author writes in complete sentences and uses no slang. 4) There is suspense without being gruesome. 5) It provides wholesome entertainment and adventures.
Activities for The Boxcar Children book #1 will introduce students to the characters and provide for a whole class sequence of events activity. Students will make and write in a journal. Finally, they will end with an exciting culminating event—a Boxcar show.
Sequencing the events
Preparation: Write each of these sentences on separate sheets of construction paper. Try to use letters large enough for the class to see the words when the cards are held up.
Here is a list of events that happened in The Boxcar Children Book #1. The goal is to have the class put them in order according to how they occurred in the book. Each student or pair of students will have a paper. This list provided here is in order so mix them up when you pass them out. Keep a copy of the correct order for yourself! Start out by saying, "Who thinks they have the first thing that happened in the book?" The person who has the correct first event stands in front of the class with the card facing the class. Then continue until all cards are in order.
1. The children go to the bakery.
2. The baker's wife wants to send Benny away.
3. The children sleep in a haystack.
4. They find a boxcar in the woods.
5. Jessie takes a thorn out of the dog's paw.
6. Benny and Violet picked blueberries.
7. Benny finds a pink cup.
8. Henry gets a job with Dr. Moore.
9. The children build a fireplace.
10. They make a swimming pool.
11. Everyone picked cherries in Dr. Moore's orchard.
12. Henry wins the free-for-all race.
13. The girls make a bear for Benny from socks.
14. Violet gets very sick.
15. The children stay at Dr. Moore's until Violet is better.
16. Grandfather meets the children.
17. They go to live at Grandfather's big house.
18. Grandfather has the boxcar moved to his yard.
Journal
Preparation:
Use a red piece of 9" x 12" construction paper and place it with the 12" edge on the top. Students can use a ruler and black marker or crayon to make vertical lines on the paper to resemble a boxcar. Trace, cut and paste on four black construction paper wheels. This is the cover of the journal. Add lined writing paper and a back cover of plain red construction paper.
Students may choose one of the four Alden children and write in that character's voice.
For example:
Benny might say, "Today we found a dump and got some dishes. Now I have my very own pink cup."
Violet might say, "Today Benny and I picked blueberries while Jessie took care of our new dog."
Jessie might say, " Today I wrapped potatoes in wet paper and cooked them in the hot fire. They tasted so good."
Henry might say, "Today I cleaned Dr. Moore's garage. He gave me a hammer and some nails."
Make a Boxcar!
Here is a common activity for the book. Still, it is always a favorite and the one activity the students will remember. Make individual boxcars with all the amenities!
Use a small rectangular box. If you have a cafeteria in your building, they may be able to save the boxes in which cheese slices are ordered.
Prepare the box:
Materials needed:
box
newspapers

plastic bag
red tempera paint
paint brushes
Put the students name inside the box so that it won't be painted over. Sit the unpainted boxes on newspapers and write the students name or initials on the newspaper. This way they will be able to locate their own boxes quickly. Allow students to paint the outside of their individual boxes. Sit them somewhere out of the way to dry. When dry, students may take them home to add the amenities. Return them to school in one week for a boxcar show!
You may want to send the painted box home with a note for the parents. Include the due date and whether you will be grading or assessing the project in some way. Also add a list of some of the items that the Alden children added to their home.
Extra Activities
1. Do some research to find out how big a boxcar really is. Measure and mark the dimensions on the playground.
2. Learn more about author Gertrude Chandler Warner.
3. Read the next book in The Boxcar Children series: Surprise Island.
4. The Boxcar Children were inventive with the things they used. For example, they used socks to make Benny a toy. Find an object that you could use for something other than for its intended use.
The activities for The Boxcar Children books will introduce your students to this wonderful series. Make a boxcar and have an "open house" for other grade levels to view your projects. Keep an ongoing journal as you read a few chapters daily. When you have completed the book, do a whole class sequencing activity. All aboard for a fun time!
References
Warner, Gertrude Chandler. The Boxcar Children. Albert Whitman and Company, 1989.

Ideas and activities come from the author's twenty-five years of teaching experience.

Image source: http://commons.wikimedia.org/wiki/File:Carson_%26_Colorado_boxcar.jpg
This post is part of the series: The Boxcar Children Series
Your students are beginning to search for chapters books that will interest them. Introduce them to this series with its numerous choices of titles, great adventure and wholesome characters. Parents will love them,too. Activities for the Boxcar Children are the ticket to get started.