Using the Phone to Learn English
An affordable way to learn a new language is something everyone can appreciate. When a need arises, we often turn to a cell phone or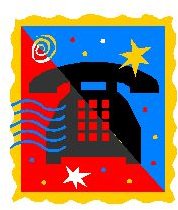 laptop for solutions to our needs because of their ubiquitous convenience. The compact size and wireless capabilities of a mobile device have made it a necessary addition to the list of things we cannot live without, because they make life so much easier and streamlined. Here are several overviews of iPhone English Language Learning listening materials, plus one for your laptop.
Mango Languages-English
Use Mango as a mobile application on your laptop to improve English language fluency by practicing high frequency words. When this app opens, listen to an entire conversation for comprehension. When the conversation has ended, a prompt allows you to go back for a second listen and dissection. During dissection, you will hear terms translated by both male and female speakers for review as you work. Another chance for review is available upon the start of each lesson. At the beginning of each lesson, you get an opportunity to speak the previous lesson material back to the system to check for understanding and to help with retention.
Babbel
Babbel connects community members for group practice so it is more than just an app; it is a social network within an app. Beginner to advanced learners can take vocabulary quizzes in English as well as a number of other languages including German and French. This app matches audio to spellings, to match with pictures. Information is broken down into small pieces with a reminder feature so that you keep up with practice. Download a trainer to get even more practice on vocabulary and stay tuned for additional features in the future.
iPhone Story-ESL Podcast
Listen to ESL Podcast for English second language lessons for conversational practice. Every few days a script is read for listeners, to study the pronunciation and use of keywords highlighted in the script. Learning guides are available for purchase to accompany many of the podcasts with a fee of $10-60 charged on a monthly basis (depending on membership registration). In each guide, you will find a glossary and listening comprehension questions with a complete transcript of the podcast.
Additional ESL Listening Mobile Resources
In this app, you build your comprehension skills, vocabulary, reading and listening skills in conversation, and work on making sentences in English. Conversational English is available for a few dollars but only contains 20 English lessons for exposure to 200 idioms and expressions.
Pencilbot-ESL (Blue Level) (also through iTunes)
Have fun with interactive video and games with Pencilbot. This tap-style app capitalizes on the idea that real-life problems are best for learning rather than instruction that detaches the learning from the language with lessons in isolation. Open Pencilbot Adventures for play. This is a clue-type game so listening is very important for winning. Download it for less than $5.00, for access to the flashcard option and subtitle feature to get keyword definitions and usage examples.
Get the Most From Your Learning
Pair the vocabulary you have attained through the listening exercises in these apps with English Second Language instruction. Coupling both resources will give you the most benefit, while using them in conjunction with other learning resources and modifications.
This post is part of the series: Every Language You Ever Wanted to Speak with Mobile Language Learning
Information on mobile apps that help you become fluent in a second language. Many of the mobile language learning apps are free so drink up to quench your thirst for knowledge.