Shaping Your Homeschooled Child Through Biblical Concepts
Did you know that the Bible used to be a textbook thoroughly incorporated into traditional schools? According to Noah Webster "The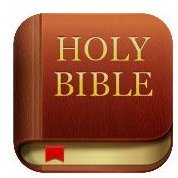 Bible was America's textbook in all basic fields." Today this reality is very different for children attending traditional schools. Families often choose the path to educate at home in order to present their children with a Biblical education. There are so many concepts in the Bible that deal with character that parents can use these words as a teaching tool. Read this article about Christian character, specifically for homeschoolers. In harmony with Christian character, these top ten Biblical concepts for homeschooling children are important for raising children that are shaped by the Word of God.
Counting Down to Number One
10. Persevere. As a homeschooling family you may find there are times in the school year where getting everything done becomes difficult. In every area of life there may be challenging times. Timothy writes in his first book of the Bible, "Fight the good fight of faith." Thirty-two times the word "endure" appears in the Bible. Teaching your child to persevere through difficulties is an important Biblical concept for children to grasp for a strong faith, and a vibrant walk through life.
9. Follow What Is Asked. Obedience isn't always easy, for children or adults, but it is an important Biblical concept. 82 times the words 'obey' or 'obedience' occur in the Bible. From Genesis all the way through Revelation the words 'obey' and 'obedience' occur. Over and over, God is asking His children to follow what He's asked of them. How can children grow up to be followers of Christ without being able to 'follow?'
8. Give and Seek Forgiveness. Why is forgiveness one of the top ten biblical concepts to teach homeschooling children? In the Bible, forgiveness occurs 78 times! Whether you are on the giving or the receiving end of the forgiveness, you know it's power! In Tim McGrath's book, "Raising Faith-Filled Kids," his section on cultivating a spirit of forgiveness in the home includes reading the story of the prodigal son, explaining what it means to examine your conscience, and seeking God's forgiveness when you or your child needs it.

7. Show Honesty in Everything. In Exodus, God gives Moses ten commandments the Israelites should follow, and the ninth commandment deals with honesty. While all the commandments are still important to uphold, for children practicing honesty is especially important. Focus on the Family's website has a great page about honesty, which says that if children practice being honest they are showing their integrity, they are trustworthy and are truthful.
6. Have Compassion on Others. In Tim McGrath's book, mentioned above, he has a section on fostering empathy in your children. Some of his suggestions include making clear expectations of sharing with others from a young age, discussing behavior that is not compassionate and encouraging empathy, and keeping your home as an open place to welcome others from various cultures and backgrounds. Just as Jesus came to show mercy to others, we are asked to do that as well, if we are followers of Him. As homeschoolers, opportunities may be found in the daytime, while others are at traditional school. Some ideas include going to a soup kitchen to help feed lunch to the homeless or playing background music during breakfast at a nursing home. Finding ways to give to others is a way to foster compassion in your children.
5. Be Courageous. Children often deal with fears, as do adults! In the Book of Joshua "be strong and courageous, do not be afraid"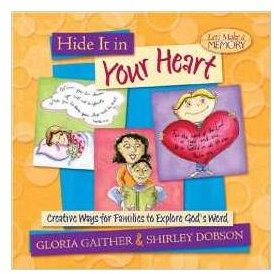 repeats over and over. Teaching your children at a young age to handle fears with the power of God is important. In the book "Hide It In Your Heart," by Gloria Gaither and Shirley Dobson, there are some creative activies to do with your children, like making a promise pillow to lay on at night. Memorizing scriptures, like this one in Joshua, also empowers faith instead of fear.
4. There is Power in Prayer. Growing up, I knew clearly that God was able to do impossible things from reading the magazine "Guideposts." In every edition there is a section called "His Mysterious Ways." I learned from reading these articles that God is able to do impossible things, especially through prayer. Does your child know others who have had health issues and been healed through prayer, or do you know someone who has found a job after praying? Make sure to include your children in praying for others who have needs, and keep a journal to write down the results. Also, read stories from the Bible, that show prayers are heard and answered.
3. The Word of God Is Nourishment For the Soul. In the book, mentioned earlier, "Hide It In Your Heart," there is a section on medicine for the spirit. They show children that learning scriptures is like giving your soul spiritual medicine for health. The Bible itself, in the book of Hebrews, talks about Christians needing the word of God as food, and that the more mature you become in your faith the more of it you are able to digest. Just as the physical body needs food daily, the spiritual body needs the Word daily.
2. Love Others. In the second part of Jesus' statement about the greatest commands, he says "Love your neighbor as yourself," in Matthew 22:39. Ask your child what loving others looks like. Dialogue with questions like "who could we help this week, who in the family needs extra love today, how can you look for ways to love others around you?" Loving others for a child even means accepting others differences and finding way to love those who may be hard to get along with. As a homeschooling family the flexibility in your daytime schedule may allow for more opportunities to love others through volunteering at a nursing home, in a tutoring program or even at a shelter or food bank.
1. Love God. Jesus was asked what the greatest commandment was, and He answered "Love God with all your heart, all your mind and all your soul," in Matthew 22:37. Helping children grasp the concept of how to love God can be challenging because God may appear to them as an inanimate object. Unlike a mother or father that can give physical and emotional comfort, to a child God may seem distant. How do you ask a child to love a distant, unimaginable God? For starters, help your child visualize God through His son, Jesus. Jesus is all God, and all man, so the qualities we see in Jesus can be understood by a child. Obtain a curriculum like Abeka's Bible program where the life of Jesus is powerfully taught through pictures and words. Finally, model your love for God. If your child sees you praising God, praying to Him, reading His word, and serving Him with joy, the importance of this love-filled relationship will be evident.
In Review
The top ten Biblical concepts to teach homeschooling children include character traits, like honesty and perseverance, but also expand to principles like studying the Bible, praying and loving God! Homeschooling allows for great freedom in what you present to your child as curriculum. If you find these concepts important to teach your child, work with intention to include them in your schooling. However, the most important thing for raising children who will follow these concepts is modeling them. The Bible is rich with character building content. This list includes ten, top concepts, but by searching the pages of the Word, you'll find many more to add to this list!
Article Credits:
[1] Eads Home Ministries, https://www.eadshome.com/QuotesoftheFounders.htm
Gaither and Dobson, "Hide It In Your Heart," Multnomah Gifts Publishing Company, 2005.
McGrath, Tom. "Raising Faith-Filled Kids." Loyola Press, 2000.
Life Application Study Bible, New International Version. Zondervan, 2005.
Wikimedia Commons, Honesty (Lunaria Annua) -geograph.org.uk – 1280890.jpg, Anne Burgess
Wikimedia Commons, Full Book Of Isaiah 2006-06-06.jpg, Trounce