What Are the Best Curriculum Resources for Literature-Based Homeschooling?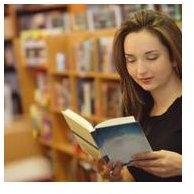 How Do You Teach Using Literature?
One of the unique features of homeschooling is that you can teach many subjects centered around one source. Literature at any
level, from the absolute beginning readers to the advanced college novels, can encompass reading, vocabulary, spelling, logical and critical thinking skills and reasoning. These skills lay the very foundation to everything else we do. Learning begins with understanding language. If you can't understand the language, any language, it is extremely difficult to master any other subject. If you're thinking, logically or critically, or if your reasoning skills are not nurtured, it is even more difficult.
So what do you do when you have one of those students who really doesn't have an interest in reading? I have had the thrill of having two! My middle child, up until around the fourth grade, would read if you asked her, but she would never just pick up a book to read. She was not like my first and last daughters, who read books like they ate cookies – quickly and often, enjoying every page.
I happened upon a book titled The Unicorns of Balinore by Mary Stanton; mind you it was number 4 or so in the series. She read that book and came to me with the strangest of smiles on her face. "Mommy, this is book four, where are the first three." I hadn't even noticed that there was a number on the book; I had just picked it for the cover and the title. Well, of course we had to go straight to the library to find the other books. The point is that you need to find what grabs your child's interest. It doesn't matter if it's dragons, owls, cats or gnomes. If they like it, they will read it; once they finish with one series they will be spurred on to find another one. Draw on its vocabulary, use the words of the books in their spelling, and ask questions about the books in normal everyday conversations. Get them to write about one or more of their favorite characters and ask them to explain why the characters took the actions that they did. Ask them if they would have done the same thing or would they have handled things a little differently?
Even with a beginner preschool reader, you can encourage reading and vocabulary. Oral spelling of words can begin as soon as they know their letters. Of course, they aren't ready to write them down yet; but you can listen to them spell two, three, or four letter words. Children who have this kind of stimulation early enter Kindergarten with a strong, solid foundation for reading. Children with a strong reading background at an early age have a wonderful advantage over those who read below grade level. Let's look at the top three literature-based curricula you will want to consider that will give your child a solid foundation for the rest of his life.
Currents In Literature
Let's begin with a comprehensive English language arts program centered around contemporary American authors of different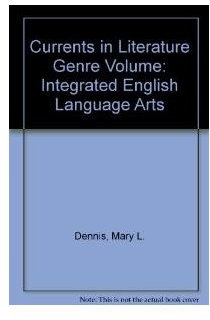 periods, regions and backgrounds. It is a complete program that integrates vocabulary, reading, writing, grammar, and spelling. Currents in Literature prepares the student for the standardized exams and encourages him to become a better reader, writer and communicator. This curriculum presents the classics using excerpts from authors like Langston Hughes, Mark Twain, yet allows the more modern authors such as Dorothy West and Maxine Hong Kingston to shine as well.
No matter who the author or what the selection, a brief question-and-answer section follows, allowing for an analysis of the work. Point of view, compare and contrast the ideas, critical thinking and reasoning skills are utilized. Learning how to distinguish between fact and opinion, understanding literary devices, and how to paraphrase a work are also useful skills taught in this curriculum. Though time and attention is devoted to vocabulary, its use highly encourages the writing component of the course.
One exciting thing about Currents in Literature is that is available not only in American Literature, but also British Literature, World Literature (featuring Machiavelli, Hugo, Atwood, Desai and others) and one called Literature Genre for reading grade levels eight through ten (dramas, poems, short stories) with excerpts from Shakespeare and Arthur Miller. Literature Genre uses articles and interviews, excerpts from the notebooks of Leonardo da Vinci, lithographs, paintings, memoirs or other visual text. And integrated within all of this are still vocabulary, reading, grammar, writing and spelling exercises.
Again, literature can be used as early as possible, but Currents in Literature is a curriculum for the upper level students.
Learning Language Arts Through Literature
Learning Language Arts Through Literature is a curriculum that begins as early as first grade, teaching phonics, and can continue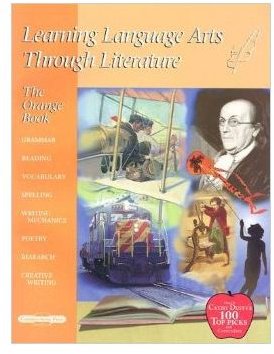 through High school, also offering American and British literature options. Each grade level is color coded by year and up to the eighth grade comes with the readers needed for the student.The Homeschool Super Center carries this entire series with the teacher's editions as well as the other curriculums I talk about (except the unit studies).
The Learning Language Arts Through Literature curriculum teaches reading, spelling, and grammar on all levels, but the youngest of students gets a solid start on higher order thinking skills and handwriting. Assessments along the way help to evaluate your child's progress and because every child learns differently there are varied activities for you to use. These books are designed to be teacher and student friendly. There is little to no preparation necessary. Though on the first and second grade level there are some read-alouds to keep the teacher integrated into the process, it is a chance to make this part of your school day fun. They won't want you to read to them too much as they grow older, so enjoy these moments!
Literature and Language Arts
This are two others I would mention, Literature and Language Arts from Holt is another curriculum that uses a comprehensive collection of classic and contemporary literary pieces in its study. It uses works from authors of many cultural backgrounds and effectively demonstrates the diversity of our literary heritage. Students will still be exposed to all of the components of language arts: reading, writing skills, analysis of the works, higher order thinking and reasoning skills. They will learn to critique, evaluate, appraise, assess, and justify certain aspects of an authors work. These skills are essential for upper level education and the work environment.
The second program is outlined in The Well Trained Mind. This is a complete grammar text curriculum that begins with the youngest of readers. The outlined program suggests students read through the Great Books three times. The first time, during the grammar stage (1st-4th grades), students will read picture books of the Great Books stories. All other subjects follow the pattern. During the logic and rhetoric stages, respectively, the child will read adaptations and then the original works.
Create Your Own
For those of you with the time, energy and creativity, designing your own program based on the interests of you and your child, this website will introduce you to a family of homeschoolers who do just that – and show you how. Design Your Homeschool meets those needs. If you need a little more help, turn to the unit studies. A unit study covers as much of your curriculum as you want and can be based on a topic (weather, a certain culture, trees, or frogs), a theme (American holidays, International holidays) or a book. You decide whether you want to only discuss the language arts components, or include the history, math and science to make your unit study comprehensive. A unit study can last from three to nine weeks or if you want to and have enough material to, it can last for half a year. Then you choose another study to complete your school year.
A literature-based homeschool curriculum can be fairly easy to initiate and an interesting way to educate your children. There is no reason in the world why education can't be fun.
References
The writer is an experienced homeschooling mom, 1999-2010
This post is part of the series: Homeschool Curriculum for Multiple Grades
Tired of buying multiple grades worth of books? Did you know you could teach several grades with one curriculum? Minor tweaking of Math, vocabulary and reading material may be necessary; History, science, arts, bible studies, and more can be pretty much the same. Part 2 and Part 3 are coming.