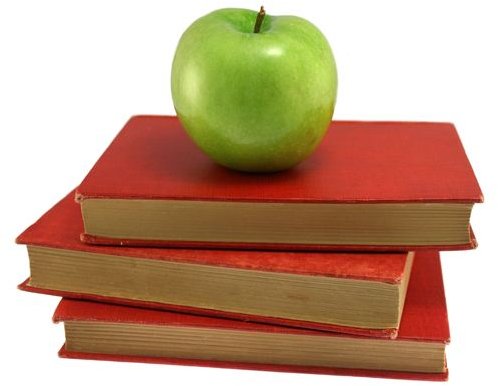 Although the hardest part of homeschooling may be deciding which curriculum to use, figuring out where to buy the curriculum can be daunting, especially for those on a budget. Most local stores don't carry homeschool curricula, and even if they do, the selection is minimal and it may be hard to find exactly what you need. Thankfully, there are several options for ordering homeschooling books online.
Publishers
Nearly all homeschool curriculum publishers allow you to order online directly from their website. In fact, you may find that ordering this way allows you to take advantage of the lowest prices and most current editions of the textbooks you'd like to order. Often, the publishers will run specials or offer clearance pricing on discontinued products, returned books, or slightly damaged items. It is a good idea to get on the mailing list for each publisher so that you can be notified when these sales occur.
Online Homeschool Stores
As with any other item, there are multiple online stores selling homeschool books. A benefit to ordering through one of the larger homeschool stores is that you can easily purchase curriculum from many different publishers while paying only one shipping fee. Additionally, you will find that most of these stores carry the math manipulatives and other learning tools you'll need for homeschooling.
Rainbow Resource is probably one of the most popular homeschool stores online. They carry books from all of the most popular curriculum publishers and frequently run sales and specials. This store also has a reputation for having the best prices on homeschool materials, often selling things below suggested list price.
ChristianBook.com is an excellent source for Christian homeschool books and some secular homeschool curricula. The prices are competitive, but they do not carry a wide variety of other homeschool materials.
Used Curriculum
Many homeschooling parents save money by buying and selling used homeschool curricula. Amazon.com, Half.com, and Bookfinder.com are all excellent sources for finding used curriculum, but be sure that workbooks have not been written in and that programs containing multiple books (such as a phonics program) contain all necessary components. Communication with buyers can be difficult using these sites, but not impossible.
Another source for used books is through classifieds on Homeschool Classifieds.com or homeschool message boards. Classical homeschoolers will find that the sale board on The Well Trained Mind forums is very active. Sonlight, Winterpromise and several other curriculum companies offer message boards for homeschoolers that include a section dedicated to selling used materials. Some may feel that buying this way is risky; however most transactions are done through PayPal, which offers buyer protection.
Whether you order through a large online homeschool store, a curriculum publisher or through a private transaction, always check the url to be sure that it begins with https instead of http. This will ensure that the website is secure and your credit card information will be kept safe. The company's privacy policy should be posted on the web site as well. You may want to read it to be sure that it aligns with your desires about how or if you'd like your information to be shared with other companies. Check feedback and reputation for private sellers and use payment methods that offer buyer protection.
References and Image Credit
Rainbow Resource Center, Inc., https://www.rainbowresource.com/index.php
ChristianBook.com, https://www.christianbook.com/homeschool/1205138510
Image Credit: Morguefile.com/user ppdigital/used under the MorgueFile free license