Learn About Using a Complete Homeschooling Curriculum: How to Find the Right Package for Your Child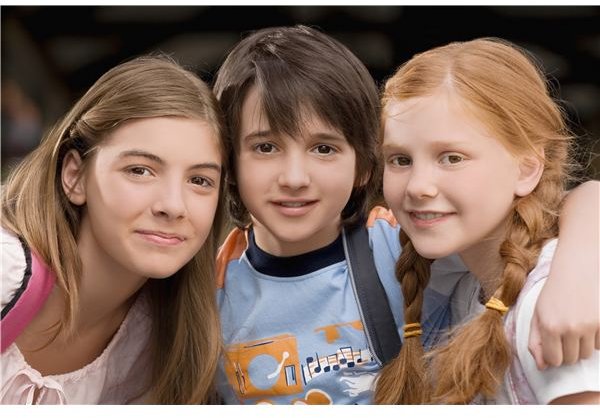 What Packaged Homeschool Curriculum Involves
Complete homeschool kits are generally made up of a boxed curriculum sold as a comprehensive package. These kits tend to cover all of
the basic school subjects, such as math, grammar, history and science; and some programs offer electives, such as art, music and foreign language. A complete homeschool curriculum is available in textbook form by mail or as online distance-learning lessons. Parents can also select kits that suit their personal values, choosing from one of many religion-based packages or purchasing a package from a secular provider.
Parents who employ a school-at-home method may find a packaged curriculum especially useful. Many complete curriculum providers offer a detailed course outline for parents to follow, an answer key for tests, and regular support from experienced teachers. Homeschooling families that favor less traditional schooling approaches, such as eclectic or relaxed methods, can also benefit from complete homeschool packages, because they can tailor the curriculum to fit their family's individual needs.
Purchasing a Complete Kit
Homeschooling families who would like to use a complete curriculum throughout the school year can use catalogs from various providers as a resource. Both secular and religious organizations generally offer their course catalogs available for viewing on the Internet. Others will send free catalogs by mail to interested families. Besides catalogs from curriculum providers, there are also independent reviewers of packaged curriculum, such as Rainbow Resource. This company publishes an annual catalog with an extensive list of curriculum and resources for homeschoolers. A few brick-and-mortar school supply stores also sell a limited range of packaged curricula in stores from religious textbook providers such as LifePac and Sonlight.
Since a packaged curriculum typically includes a year's worth of lessons, textbooks and school supplies, purchasing it can be quite expensive for a family on a budget. Some larger curriculum providers, such as Calvert School for elementary grades and American School for high school, provide financial aid for qualifying families and program financing for others. Parents who take advantage of the financing plans can pay a minimum amount each month instead of one lump sum at the start of the school year.
Families that live in qualifying states may be eligible to use the K12 virtual school system for their children. This curriculum is provided through the state or local board of education and consists of an all-inclusive curriculum that is available at no cost. Lessons are provided over the Internet and cover all major school subjects.
Things to Keep in Mind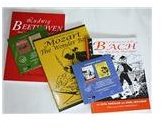 Some programs allow parents to try a curriculum for a period before making their first payment. During such a trial period, families can take their time to decide if the kit is a good match for their educational scope.
When evaluating an all-inclusive homeschool curriculum, families may want to use their state's educational objectives as a guide. This will help them to choose a package that will help their children satisfy the local board of education's standards.
Families that live in states with rigorous homeschooling evaluations can use their curriculum's lesson plans and course objectives as an outline for their regular school reports. These lessons may also provide a good foundation for standardized test preparation and college exams. When children reach high school, they can also select elective courses to supplement their curriculum or to round out their college applications. Students who need further assistance with subjects can also make use of enrichment courses that will strengthen their understanding of courses that are relevant to their college majors.
With options for children of all ages, complete homeschool kits can provide a streamlined approach for homeschooling families. If parents carefully examine each program before committing, they can find one that will fit their children's interests and educational goals.
References
Image courtesy of: jimmiehomeschoolmom