Characteristics of a Good English Teacher: How to Reach Your Students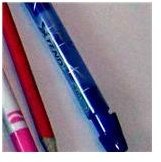 How Will They Remember You?
What are the characteristics of a good teacher of English? The traits range from great teaching and management strategies to a good
attitude.
Top Characteristics for Teachers
In the article [The Characteristics of Effective English Teachers As Perceived by High School Teachers and Students in Korea](/tools/The Characteristics of Effective English Teachers As Perceived by High School Teachers and Students in Korea) that appeared in the Asia Pacific Education Review by Gi-Pyo Park and Hyo-Woong Lee, Park and Lee reported that the American Association of School Administrators (AASA) believe that there are 15 characteristics of effective teachers that range from having high expectations to being flexible and imaginative.
These 15 characteristics can be placed into three categories: management, instructional techniques and personal traits. To have strong classroom management and instructional techniques, an English teacher needs to try a variety of techniques to find the ones that work for him or her.
Instructional Techniques
English teachers need to teach reading, writing, viewing, listening, and speaking. These are five distinct areas, and each has its own set of benchmarks and indicators. Simply put, English teachers have a great deal of content to juggle in the classroom. The list of indicators for their content is quite long. They need to be knowledgeable of grammar, vocabulary, writing, literary elements, great novels, researching techniques, speech strategies, etc.
In addition to being a master of content, teachers need to have a large repertoire of teaching strategies. Direct instruction, collaborative learning, and the jigsaw strategy, are just a few techniques that effective teachers use in the classroom. Variety is the key. So, the English teacher must be flexible and willing to try a variety of strategies to see what works best with his or her students.
Management Techniques
Good English teachers must have excellent classroom management techniques. If teachers cannot manage their students successfully, very little learning will occur in the classroom. With the No Child Left Behind Act and current state policy, it is important that students make gains in their learning every year.
For young teachers, classroom management is usually a struggle. New teachers need to be willing to seek out seasoned teachers to mentor them on how to handle the classroom properly and to try different classroom management strategies.
Personality Traits
Usually, the three most important personality traits are flexibility, a caring attitude, and a sense of humor. There are, of course, other personality traits that enable teachers to become great teachers. However, in the current torrent of change in education, a teacher needs to be flexible to help a student. It also helps to be able to laugh and to keep smiling in this climate of change.
It is very important that students feel that their teachers care about them. They need to feel safe in a supportive learning environment because this may be the only safe place that some children have. This is the best environment to help students to work to their true potential.
Last, teachers need to have a sense of humor. So many things go wrong every day. It is important to be able to laugh and to keep going. The students need a happy teacher, not an angry one.
English teachers do their best in implementing techniques in the classroom to help our nation's children reach their learning potential. Most do it for love of their subject and passion helping their students, and passion is the greatest key to success of all.
References