Lesson Outline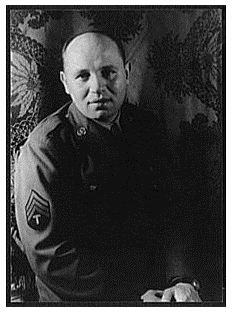 Most of Romare Bearden's collages were done in the 1960s and 1970s. He created them from magazine ads and newspaper clippings depicting African-Americans in a negative light, and transformed these depictions into works of art that celebrated African-American culture. The students will look at several reproductions and work in small groups to complete a worksheet requiring them to evaluate one of these reproductions.
Grade level: 9th (can be adapted for other grade levels)
Materials, Supplies and Reproductions
Supplies and materials:
Paper
Pencils
Overhead projector
Computer
LCD projector
Reproductions: To be color copied and laminated:
Train Whistle Blues I (1964)
Cotton (1964); 110th Street (n.d.)
Note: if the teacher is able to locate photographs of Bearden himself, include those as well to supplement the class presentation.
Lesson Objectives
In this lesson students will:
Become familiar with the work of Romare Bearden
Listen to a brief art historical description of Romare Bearden and his work
Respond critically to Bearden's work orally and in writing
Work either individually or cooperatively in small discussion groups
Knowledge Building Activities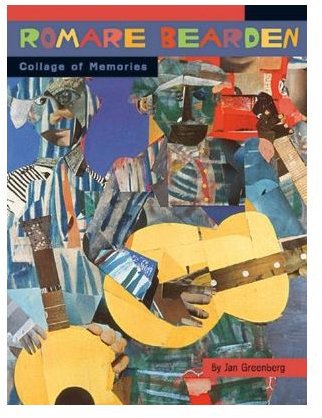 The teacher should offer a brief art history lecture about Bearden to provide students with some context, including the following basic facts:
He was born September 2, 1911, in Charlotte, North Carolina.
His family moved to New York City in 1914.
He lived with his grandmother Cattie Bearden in Pittsburgh, Pennsylvania, from 1920 to 1929.
He moved back to New York City in 1930 to attend college and he lived in New York City for the rest of his life.
He worked for the New York City Welfare Department from 1938 to 1965 to support himself and his wife, who he married in 1951.
He began exhibiting his work in 1944, and his artistic career took off 20 years later when his collages begin to attract notice.
From 1965 to beyond his death in 1988, Bearden's work was shown in prestigious galleries and museums all over the world.
If the teacher has photographs or slides of Bearden, s/he may pass them around for students to look at during the lecture.
The teacher will then read to the students sections from "A Collage of Memories: Romare Bearden" by Jan Greenberg. In between sections, the teacher will ask students to describe and interpret selected reproductions.
The educator will then distribute additional copies of the book or color copies of the reproductions to the students. The students will have the opportunity to work individually or in groups on a worksheet requiring the students to describe and interpret the works.
Questions on the worksheet may include:
1) Describe the subject matter of the work.
2) What can you learn about African-American culture at the time the work was created?
3) What in the work is factual, and what is fictional? What led you to your conclusion?
4) List five questions about the work that begin with the word "Why".
5) List five questions about the work that begin with the work "What".
6) Answer at least three of these questions.
Other Lessons in the Series
Help your students learn more about advertising in other lessons in this four-part series (see series article links below).
References
This post is part of the series: All About Advertising Lesson Plan Series
This series includes a set of lesson plans that guide students in the process of thinking critically about advertising and its impact on their daily lives.