Teaching Onomatopoeia: Poems For Teenagers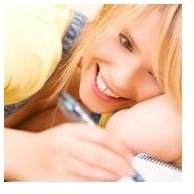 The Purpose of Teaching Poems Using Onomatopoeia
Make sure that what you teach is valuable beyond the walls of the classroom. As you teach onomatopoeia poems for teenagers, focus
on the lasting benefits of becoming an onomatopoeia master. Use the following guidelines:
You should teach what onomatopoeia is if you are teaching onomatopoeia! Simply teaching the definition, however, is not sufficient.
Students should be able to identify onomatopoeia on their own.
Students should be able to explain the purpose for the onomatopoeia example and analyze how it contributes to the theme of the poem. I have provided analysis of poems using onomatopoeia in this sound devices study guide.
Students should be able to write poems using onomatopoeia.
Students should be able to use onomatopoeia in their own writing to communicate more clearly.
List of Recommended Poems
This post is part of the series: Teaching Sound Devices and Form in Poetry
Use this list of poems and lesson ideas for teaching sound devices and form in poetry.