Teaching Characterization in High School: Short Stories with Excellent Examples of Character Development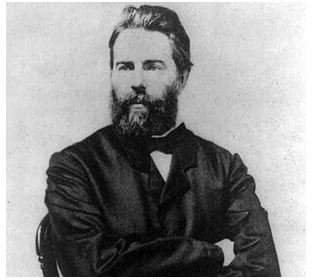 Short story writers do not have the luxury that novel writers have in regards to character development. The character development in short stories requires conciseness and clarity. Following is a list of short stories with excellent examples of characterization.
If you plan on using these examples as a prewriting activity for creative writers, add this lesson plan on creating characters to your collection. For the creative literature class, adapt this Romeo and Juliet interview a character lesson plan to a short story of your choosing. A good review or warm up activity for teaching characterization and setting by writing poetry can be found here.
Now that I've overwhelmed you with links, I'll share my list of short stories for more teaching ideas.
Short Stories Examples
**"Billy Budd" by Herman Melville** - The narrator says of Billy Budd, "my forecastle was a rat-pit of quarrels...But Billy came, and it was like a Catholic priest striking peace in an Irish shindy...a virtue went out of him, sugaring the sour ones...Anybody will do anything for Billy Budd; and it's the happy family here" (433). Notice how the narrator describes the effect Billy has on his crew more than he actually describes Billy. Teaching Billy Budd--be forewarned--is difficult, even with high level students, but it is worth the effort.

"The Cat Bird Seat" by James Thurber - Mr. Erwin Martin, the mild-mannered head of the filing department, despises his new boss, so he plots to kill her. He arrives at her apartment, smoking, drinking, and toting a weapon. Thurber develops his most ironic madman in "The Cat Bird Seat" demonstrating just how far Erwin will go to make his life run smooth. "The Cat Bird Seat" makes an excellent short story for teaching irony as well. If your class enjoys Thurber, try "The Secret Life of Walter Mitty" also.
"Leiningen vs. the Ants" by Carl Stephenson - a hard-headed plantation owner refuses to abandon his plantation despite the encroachment of a swarm of Brazilian killer ants. Leiningen presents a meaningful opportunity to examine the qualities of a strong leader–he gives his workers a choice; he's prepared; he does the most dangerous jobs himself; he never panics. Instruct students to analyze the pros and cons of Leiningen's decision to fight the ants and whether or not they would follow him.
"Contents of the Dead Man's Pocket" by Jack Finney - Actions speak louder than words. Use this axiom to analyze Tom Benecke–he stays home on Friday night to work; he crawls out on a window ledge several stories up to retrieve a piece of paper…
This post is part of the series: More Short Story Suggestions
Teach the elements of literature by teaching great short stories.