Fact and Opinion Lesson Based on March Madness: Get Your Students to Learn While Obsessing Over Sports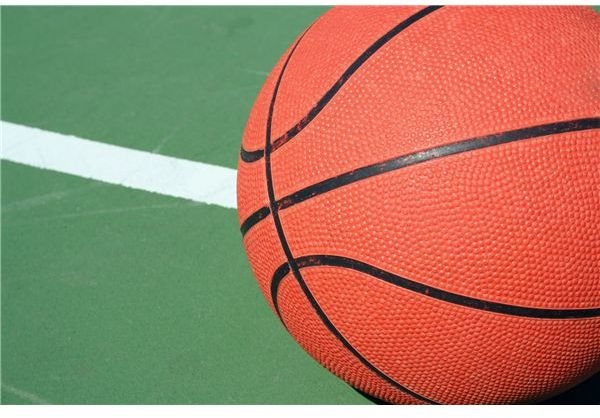 Let the Madness Begin
Every March, Americans go mad…over basketball.
Chicago accounting firm Challenger, Gray, and Christmas estimates that March Madness costs businesses nearly $1.7 billion in lost productivity annually. Memo to bosses: Don't fight it; embrace it! That's what I've done and that's why my classroom productivity increases during March Madness.
When basketball season rolls around, I teach this fact and opinion lesson, as well as an activity about making-predictions.
Note: these lessons can be adapted for any sporting event with a little tweaking.
Fact and Opinion: What's the Difference?
I don't understand why Johnny won't spend 35 seconds on a short story but is willing to spend 35 minutes reading about UNLV's third string point guard, so I put together a lesson so he would at least learn something.
Go over fact and opinion:
A fact is something that can be proven.
An opinion cannot be proven, but can be supported with facts.
A stupid opinion is one that cannot be supported with fact, logic, or reasoning.
On to the lesson:
Bring in newspaper articles analyzing the games or profiling teams in the tournament. Have students underline five facts and five opinions. For each opinion, have them list one fact or argument that supports that opinion. More advanced students can analyze the author's logic and reasoning, look for biased language, and identify logical fallacies. CBSsportsline.com, ESPN.com, and CNNSI.com have more information than you'll need, making this a potential computer lab assignment.
Watch the games and list facts and opinions the announcers make. Analysts frequently cloak opinions as facts. Good analysts state an opinion and back it up with facts.
Making Predictions
The FBI estimates more than $2.5 billion is wagered in NCAA tournment pools. In other words over $2.5 billion is wagered by people who think they're better at making predictions than you are. I'm not telling you to encourage gambling. I'm telling you to equip your students with the skill of making predictions based on fact and logic.
This lesson takes a little preparation.
Find out what game will be televised in your area (CBSsportsline.com MMOD has them all.).
Bring in information on both teams. All the information you need can be found online at ESPN.com.
List the stats for each team on the board (do not list the team name). I recommend the following statistics:

Team record
Strength of schedule
Points per game
Points given up per game
Road/Neutral record
Record in last 10 games
Record against top 50 teams
Any other relevant stat (distance travelled, key injuries, tournament experience)

Go over the facts for both teams.
Instruct students to write a paragraph. The topic sentence should be a declarative sentence stating who the winner will be (Team A or Team B). The topic sentence must be supported with facts, statistics, and commentary. Advanced students can either write an essay or several paragraphs on different games.
Tally predictions. Reveal who the teams were (students that picked SW Louisiana Monroe Institute of Technology to beat Duke based on SW's 25-4 record against the 321st toughest schedule will immediately realize they've employed faulty logic).
Watch the game (or not).
For another great lesson plan incorporating an obsession with sports, play math basketball.
References
This post is part of the series: March Madness Lesson Plans
Teach kids and watch basketball. It doesn't get any better than this.