Modern Shakespeare Film Lesson Plans: 'Shakespeare in Love' and 'Elizabeth'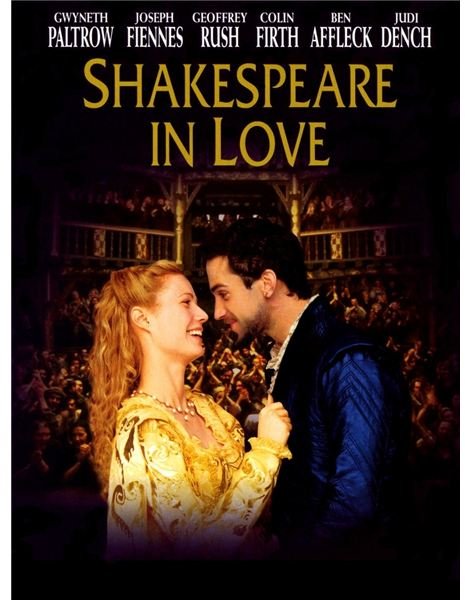 Over the past several years, the time period in which Shakespeare lived and wrote has experienced a new life on the silver screen. Two films in particular are essential viewing for any lover of Shakespeare, or any student learning more about Shakespeare and about life in Elizabethan England. Interestingly enough, two of the most acclaimed movies set in this time period came out within five years of each other.
Shakespeare in Love, a creative and imaginative look at the life of Shakespeare as he wrote Romeo and Juliet, provides a witty, touching and at times highly comic look at what the Bard's life might actually have been like. Although the idea that his own star crossed love inspired Romeo and Juliet is the stuff of Hollywood dreams, the depiction of life in England at that time, especially what it was like to work for the stage in England is all very real. The film does an excellent job of portraying Shakespeare in all his tattered, inspired glory.
Elizabeth, released a few years later, gives history and Shakespeare buffs a closer look into the Queen for whom Shakespeare wrote to entertain. Life in England was hard for everyone under the rule of Elizabeth, but it was perhaps hardest for Elizabeth herself. We can see, from learning more about the Queen, perhaps why Shakespeare's writing was so great and why it lived on to this day and age. After all, look at the regal woman he had to entertain.
Two films, two assessments available for download, and two highly interesting and creative lessons for any English or History curriculum are available here for all lovers of history, language and of course, Shakespeare.
Downloads
This post is part of the series: Shakespeare in Modern Times
These three lesson plans help students think about Shakespeare in modern times. Explore common phrase and film adaptions of Shakespeare's works.