Buffy the Vampire Slayer vs. Classic Monster Movies: Compare and Contrast Lesson Ideas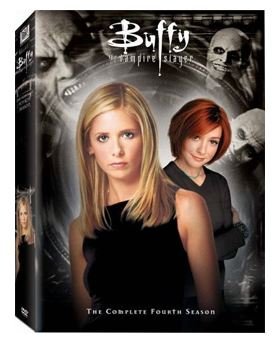 Monsters of Days Gone By
Hollywood horror classics of the 1950s featured some timeless movie monsters. Frankenstein, the Mummy, the Wolfman, Zombies and perhaps most iconic of all, Dracula lit up the theater screens and scared teens silly. Today, some consider those types of films "classic" while others call them "campy," but rarely do they fall into the category of scary or horrifying anymore. The heyday of the black and white movie monster is long gone, but every now and then, we catch glimpses of them in their original glory.
Buffy Episodes to Compare and Contrast
Looking to scare up some fun in your classroom? Why not look at how the TV show Buffy the Vampire Slayer handles these Hollywood Horrors? With a harder edge, a sense of satire and a modicum of teen wit, our ghoulish creatures are not flat, static, black and white monsters of lore. They are just as trendy and current as the Slayer and her friends who try to defeat them. Yet even with their updating, they retain many, if not all, of their aspects of that classic 50s camp.
Perfect companions for when you are teaching Dracula or Frankenstein, or even a short story such as "The Monkey's Paw," these five memorable Buffy episodes also make for a fun Halloween Week theme in any high school classroom.
Want a quick rundown of how they match up?
"Some Assembly Required" takes a unique twist on Frankenstein and his bride.
"Phases" has more than a few similarities to "I Was a Teenage Werewolf."
"Inca Mummy Girl" captures all the classic mummy legend and lore of the Karloff film, but makes our mummy a girl.
The ghoul back from beyond the grave is given a sad and serious portrayal in the episode "Forever," where Dawn attempts to resurrect her mother.
Finally, when our Slayer meets the original vampire in "Buffy vs. Dracula," it is almost spot-on in its similarities to the characters in the novel.
Use the downloadable PowerPoints for some spooky fun today!
Downloads
References
This post is part of the series: Buffy the Vampire Slayer English Lesson Ideas
This series focuses on three particular episodes of the cult television series and discusses how to use them as the basis of comparison lessons. PowerPoint downloads are included.