"The Haunting of Hill House" Lesson with Comparisons to Buffy the Vampire Slayer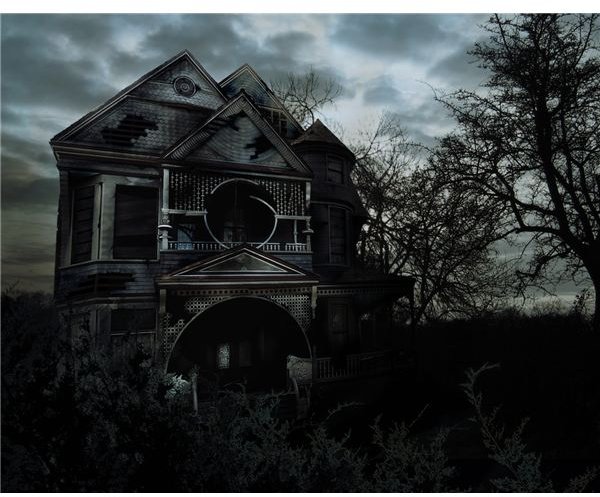 What better way to teach Gothic horror than to use Shirley Jackson's short and suspenseful novel? The novel is quite manageable for 9th and 10th grade classrooms, as it only has nine chapters and four major characters and it is just the sort of atmospheric, chilling read that students today often pass over in favor of more comic books and pop horror novels.
An American classic, Ms. Jackson's novel is just as frightening today as it was when it was written and leaves readers with one perplexing question to ponder. Was Hill House really haunted or was poor Eleanor a victim of her own ravaged mind? This question, which is never quite spelled out for readers, will be a source of much debate amongst your young scholars.
The perfect way to introduce the novel is to have students discuss their own concepts of haunted houses. Use the downloadable introductory power point to spark this discussion and writing. Then, move on to the biography of Shirley Jackson, also in a downloadable power point, so that students have some background information on the author before they begin reading the novel. The novel's reading assignments are divided into easy to manage chapter sets, all covered by power point, all containing discussion questions and quotes for reflection and discussion. Before you know it, you and your students will be ready for extension activities.
First, allow students to get in touch with their artistic side by creating a collage that illustrates a quote of their choice. Then, use an episode of Buffy the Vampire Slayer entitled "I Only Have Eyes For You", which is available on Netflix, so students can compare and contrast the characters of Eleanor and Buffy. Finally, use the downloadable test and test review questions to ensure student comprehension on this classic tale. This is a wonderful opportunity for your students to derive some real pleasure from reading.
References
Photo by barb_ar under CC BY 2.0 via Flickr
This post is part of the series: Gothic Horror to Teach Literature
How do you get your 9th grade English class interested in literature? Try this unit on Gothic Horror. Students will be engaged in the creepy stories and learn literary devices such as figurative language, simile, metaphor and more.