"An Incident in the Rose Garden": Lesson on Figurative Language & Gothic Horror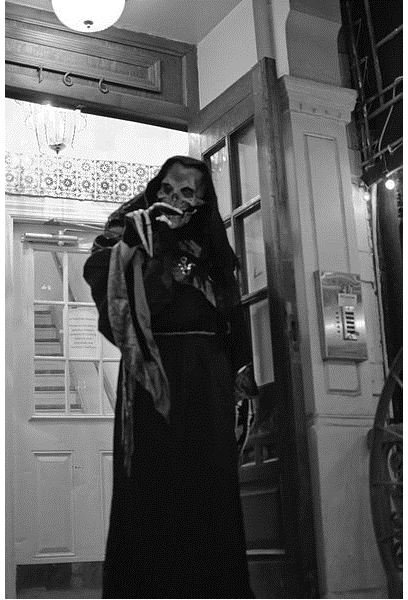 All students can be motivated to learn if the subject matter interests them. Why not spark their love of scary movies with a unit on Gothic Horror? From novels, to short stories to poetry, the genre is full of choices that will meet your needs as an English educator. First up, let's look at Donald Justice's atmospheric poem "An Incident in the Rose Garden" which makes excellent use of figurative language.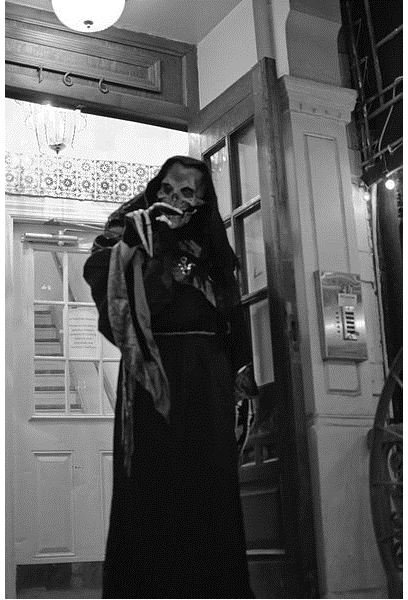 Simile, metaphor, personification: these are terms that English teachers try, often to the point of frustration, not just to have students memorize, but truly understand as well. Justice's poem is an excellent teaching tool for fostering student understanding of these figurative language techniques. Using the poem and the graphic organizer, have students find examples of these terms and then, ask them to explain their examples fully.
Use the downloadable power point to teach the poem, complete with vocabulary terms and stanza by stanza explanations. That way, students are sure to understand how Death is personified within the "story poem". Once the example of personification is fully comprehended by each student, then it will become as easy as 1, 2, 3 for them to identify the similes and metaphors used to expand on the concept of Death within the poem.
With overtones of Gothic horror, Death standing amid the roses, frightening both the speaker and readers, this poem is an outstanding example of American Gothic. Use the assignment and quiz to check for comprehension and this is a great first assessment for any unit on Gothic Horror; from this step onward, you can choose a myriad of works to teach. Happy Haunting!
References
This post is part of the series: Gothic Horror to Teach Literature
How do you get your 9th grade English class interested in literature? Try this unit on Gothic Horror. Students will be engaged in the creepy stories and learn literary devices such as figurative language, simile, metaphor and more.