A Resource Guide to Teaching High School English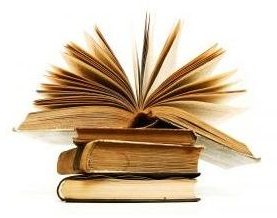 Being a high school English teacher can be very rewarding as well as daunting. High school students are very impressionable and are at a point in their lives where they need a mentor.
An effective high school teacher needs to be compassionate and be able to teach students' valuable skills that will help them to succeed in school and beyond. A high quality teacher will be able to accommodate the needs of their students as well as set a positive example.
High school English teachers have the opportunity to play a critical role in their students success because reading and writing are the foundations of how we learn. Teachers get to introduce the students to the necessary skills that are a vital part in education.
Use these tools and resources below to help you educate and create dynamic lessons about the subject of English. You will find lessons and activities on writing, reading and literature, short stories and project ideas.
Writing
An extensive part of high school English class is spent on teaching students how to write effectively. Assigning students a lot of writing assignments will not make them better writers. What students need is writing strategies and activities that focus on sentence structure and techniques. Developing a writing program that is designed to equip them with the writing tools that they need will lead them to success.
Five ideas for teaching writing:
Use students' lives to inspire a writing piece
Pair students with writing buddies
Encourage students to analyze their writing
Practice revision techniques
Help students ask questions about their writing
Some of the activities highlighted in the articles below include learning how to write a: thesis statement, essay, autobiography and research paper.
Reading and Literature
Teaching high school English literature means teaching Shakespeare and classics such as The Catcher in the Rye and The Red Badge of Courage. Students can be very apprehensive when it comes to reading materials that do not interest them. Use the following tips to encourage your high school students to read the literature that you assign:
Relate the literature to real life situations
Encourage students to ask questions
Have students role-play characters in the book
It is imperative that teachers have good presentation and communication skills when presenting their students with literature they want them to read. Present material in such a manner that will encourage the students to want to read the story.
Use the following lessons as they are or modify them as you wish:
Short Stories
Short stories are part of teaching high school English class. To introduce the students to a short story, ask them to answer the follow preview and predicting questions as they read:
What am I seeing?
What do I think will happen?
What does this compare to?
What does this remind me of?
Do I have any questions I need answered?
After students read the short story, have them answer the questions in a notebook and discuss their observations when they are finished.
Some of the short story activities that are presented below include: creative writing activities, charting characters, role-playing, narrating a story, completing an alternative ending and much more.
Teacher Resources
There are many ways to teach high school English. Teachers can use lesson plans, create fun activities, have open discussions, play games and even use a SMART board. Whatever method you choose will benefit your students learning.
Here are a few additional resources for you to read. You will find information on assessment, project ideas, activities using a SMART board and even a cute article on the myths of teaching high school English.
Tell Us What You Think
Do you have experience in teaching high school English? If so, please take a moment to share a comment or suggestion you may have. We welcome your feedback and would love to hear your thoughts.
References