Public Speaking Mindset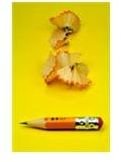 Dale Carnegie, a popular speaker and author once said, "There are always three speeches for every one you actually gave. The one you practiced, the one you gave, and the one you wish you gave."
Public speaking can be fun once you get some expertise behind you. Giving a speech in school for the first time may be scary, but if you follow these steps on how to write informational speeches, later on you will find that you can't remember what all the fuss and fear was about. The key is in knowing your audience, liking your topic, doing first-rate research, writing so that it makes sense, practicing your delivery and then it's, "Wow, you did a really good job."
Content Is King
Information is powerful and people who have new or secret information can pretty much write their own ticket, to anywhere. The trick is this: you have to be jazzed about your topic. Speak—and in this case you are revealing something useful—about something you can get passionate about. That energy will transfer over to your audience.
Start with Research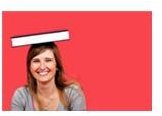 You may be wanting to explain how something works: "The mechanics of an eyeball's motion when seeing a pretty girl" or "How they calculate the speed of a f-a-s-t ball." In order to do this you will need research and you will be looking for facts. This is no time to give your opinion, that is for another type of speech involving persuasion. You can always Google your topic on the Internet, but what is probably a better idea is to conduct an interview. Find an expert who knows your topic. Politely ask them for a ten-minute interview. Ask the questions you want to know about. Take good notes. Then, you can look over a book or another source just to back up those ideas.
Plot Out the Steps
You will probably have more notes than delivery time. Narrow your subject and plan to talk about the best parts of "How to train a dog with a whistle" or "Why women wear wedding veils." Think about your audience and try to understand what they might want to hear. In general, people like to hear stories about other people, so if you can, start by framing your speech with an anecdote—that way, it is always interesting and your listeners will want to know, "How the dolphin saved Henry from a shark attack and how you can be better prepared." Your job is to convince your audience this is an important subject and that is done by the way you tell it.
Test It Out
The best speeches have been honed to a sharp point. There are several ways to do this:
Clarity – Make sure your steps, explanation or information makes sense.
Notes – Transform your speech to key points and if 3 x 5-inch index cards help you, then that's your medium.
Interact – Try to involve your audience by asking a question, soliciting an answer to a puzzle, or getting someone's opinion.
Show & Tell – Sometimes with information, it is fun to have a display. "The forensic artist got a witness to tell her about the criminal and this is the drawing."
Practice – Yes, you will have to role-play giving your speech and after you think you have it down, deliver it to a parent, aunt or grandparent and have them time it out. Not only will you want to get the kinks out, but it's better to leave them wanting more—more speech that is.
Extra Tips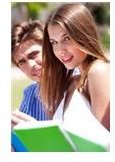 Finally, to prepare and give the most effective informational speech, here are some extra tips!
If you have handouts, give them out before the speech, not during.
Try to use large poster-type displays rather than graphs or something difficult to grasp or read from the third row.
The more relaxed you are, the better. To help: remember that this is powerful information you are happy to share, it's not about you.
Let your eyes meet other individual's eyes, it helps you to connect with your audience.
Remember, the four main categories of speeches are persuasive, informative, demonstrative and commemorative.
References & Resources
Quote Garden: https://www.quotegarden.com/speeches.html
Image Credits:
• Girl & Boyfriend: FreeDigitalPhotos.net/photostock, https://www.freedigitalphotos.net/images/view_photog.php?photogid=2125
• Pencil Shavings: FreeDigitalPhotos.net/Carlos Porto, https://www.freedigitalphotos.net/images/view_photog.php?photogid=345
• Book on Head Girl: FreeDigitalPhotos.net/Admin, https://www.freedigitalphotos.net/images/Other_g374-Bookworm_p9678.html