Technololgy and Equipment For Your ESL Class: Making Learning Fun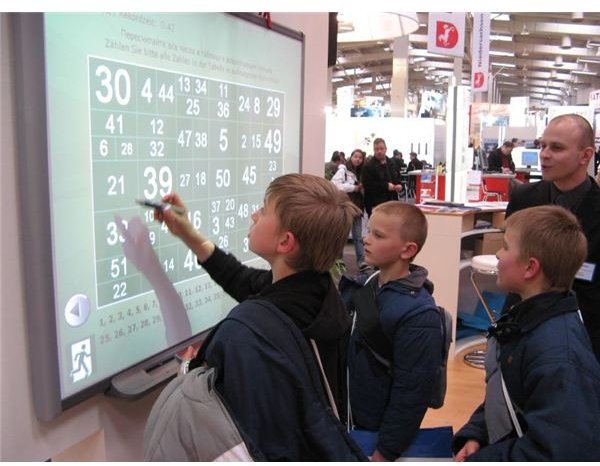 For Greater Versatility
There are a few devices or equipment that work especially well teaching English as a second language. They will allow you more versatility in the modern classroom. These pieces are the Promethean board, document camera, and mounted overhead projector. With these three items, you can take your students to a variety of settings and add more dialogue to your ESL class.
Promethean Board
For those that may not be familiar, the Promethean board is a window into the digital universe. It simultaneously functions as a writing surface/computer. This means that you can draw, write, and explore on a large enough surface that all of your class can see clearly. This is critical for ESL students for a number of reasons. Unlike a PowerPoint slideshow, the interactivity of the Promethean board allows for higher levels of engagement in real time.
There is an ever-growing database of lessons from excellent teachers found at Prometheanplanet.com. This means you can really cut back on the time you spend creating your ESL lessons--not to mention you can always change the content of these lessons to fit your needs. On this Promethean site alone, there are over 800 lessons specifically for ESL classrooms designed by ESL teachers. There are thousands of lessons for every other content area, which as an ESL teacher you realize are fair game. Take an elementary lesson on the stages of water for example; you could easily use that same content for a junior high ESL class at the appropriate level.
Document Camera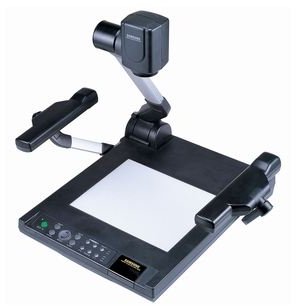 The document camera is a modern evolution of the old school transparency projector. Unlike its predecessor, it can project images of anything that you and I can see and therefore does not require transparencies. The document camera is a real time video that can be projected onto a screen or Promethean board.
The benefit of this handy tool is that you have the ability to show student work before and after. You can highlight points that students are doing well as well as bring attention to great artwork. This camera can be used in the morning to display work that all students need to complete. It can be used to share pictures of students and to correct work. It can draw students' focus onto specific parts of the books that you are reading and help transition to new topics easily.
Overall, this tool is very versatile and is of great help in the modern classroom.
Mounted Overhead Projector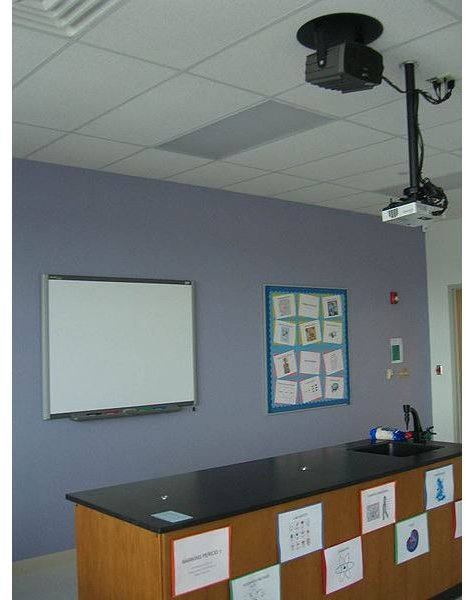 This helpful tool makes visuals large enough for your entire class to enjoy–and for an ESL classroom, you really do need images! Having a mounted projector will give you access to the many millions of photos and artwork that the Internet has to offer. Now, you simply need to splice those images into a presentation and your visuals will help your ESL students connect the dots. The mounted overhead projector is becoming more and more commonplace in our schools due to its effectiveness as a teaching tool. If you don't have one yet, see if your administration has thought about installing them.
The Three Combined
By combining these three technological devices, you can explore any part of the globe. Information that was previously unreachable is now within your grasp.
However, it is important to remember that the essence of great ESL teaching is relating to the students and understanding where they are coming from. Despite the advances of technology, it is still incredibly important to focus on the individual needs of your students as best you can. These technologies can help you do that, but they will not do it for you.
References
This post is part of the series: ESL Lesson Plans
Great ESL lesson plans!