Fall Fun Reading & Social Studies Workbook for Primary Grades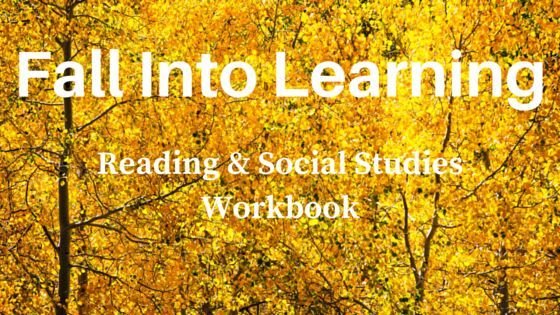 As the fall season begins and students are back into the swing of school, why not take advantage of all the Halloween and Harvest hoopla and assign some extra reinforcement in the areas of Reading and Social Studies?
These workbooks are geared for use in primary classrooms as well as for parents to use during homeschooling or even over the Columbus Day weekend break from school. With fun assignments, interesting facts, and novel concepts, your students and children won't even realize they are working! 
Use the downloadable workbook, complete with reading suggestions and worksheet pages for book reviews. The worksheets allow students to express themselves in two ways; they get to practice their summarizing skills as well as work on early imagery lessons by illustrating part of each story on their own. Students get into the habit of putting reading and writing together. The books listed are all on a first to second grade reading level. The social studies lesson will require some adult assistance and supervision, as the read aloud spans two full pages. But, what an interesting read it is; a lesson about Jack-O-Lanterns from history all children will have fun learning. Again, the assignment pages begin to develop research skills in history and geography for small children and also add a bit of creativity as well.
This season, have some fun with Reading and Social Studies and engage your child in lessons they won't soon forget! Happy Fall, Ya'll!
Download the Workbook
Download your Fall Fun Reading and Social Studies Workbook Here.
This post is part of the series: Fall Fun Worksheets
These worksheets have math, science, reading and social studies activities for grades one and two. Fall into learning this fall!