8 Wonderful Books About Spring for Preschool and Toddler Read-Alouds

Children love read-aloud time. Selecting seasonal material for story time helps your students make real-world connections to their own lives. Use these preschool and toddler spring book titles to teach about spring weather, plants and animals to the little ones in your care.
**
It's Spring**, by Linda Glaser**
This story is just one in the Celebrate the Seasons series. Author Linda Glaser does an excellent job of describing what spring looks and sounds like through the eyes and ears of a young boy. Your students will especially enjoy the hand-painted and hand-cut illustrations.
Mouse's First Spring, by Lauren Thompson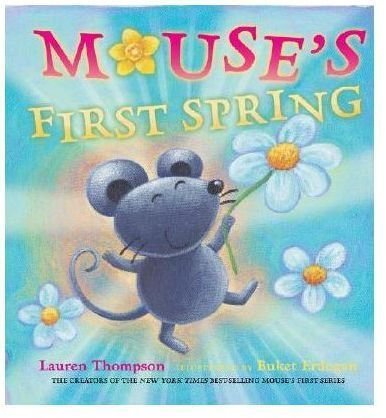 Your young learners will identify with Mouse, who encounters spring with awe and fascination while setting out for the day with Mother Mouse. While you are reading, be sure to point out the story patterns and occasional rhyming text to the children.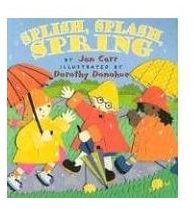 Splish, Splash, Spring**, by Jan Carr**
In this story by Jan Carr, three little friends and their dog get to enjoy all of the hallmarks of spring - rain showers, blooming flowers and baby birds singing. This story also uses rhyming text. Spend some time talking about illustrator Dorothy Donahue's use of collage. Afterwords, you can let the children create their own collage illustrations by having some pre-cut shapes on hand.
Welcome Spring, by Jill Ackerman for Little Scholastic Books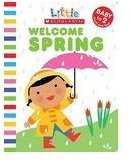 In this interactive board book, students see how all spring can influence all of their senses - sight, touch and hearing - through familiar surroundings and everyday objects. Both toddlers and preschoolers will be able to read along using the predictable text.

Fisher-Price Little People Lift the Flap Book Spring is Here!****, from Reader's Digest
Preschoolers and toddlers alike will be familiar with the main characters in this story! The lift-the-flap format makes reading and learning fun. Let your students take turns finding the flaps to share as the Little People and their friends celebrate spring together. The town clean-up in the story can serve as a springboard for a follow-up lesson on Earth Day.
Kitten's Spring, by Eugenie Fernandes
This story is appropriate for very young toddlers all the way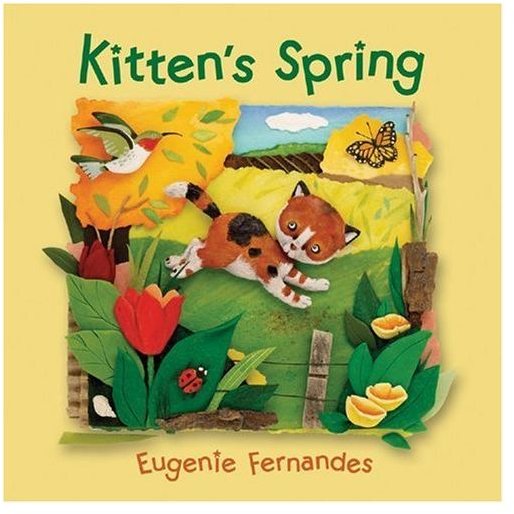 through preschoolers. Listeners will follow a kitten around a farm, encountering a variety of animals and nature's signs of spring along the way. Kitten's Spring also uses collage for illustrations, and would be a nice book to use alongside Splish, Splash, Spring.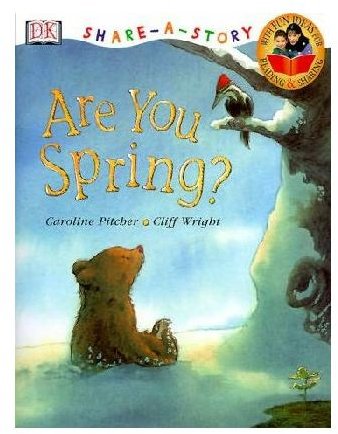 Are You Spring? by Caroline Pitcher
A cute little bear cub named Una is anxious to explore the world that lies outside the den. Big Bear Mother, however, tells Una that they must wait until Spring comes before they can venture outside. Curious as to just who "Spring" is, Una decides to go out anyway and look for signs that Spring is on the way.
What is Easter? by Michelle Medlock Adams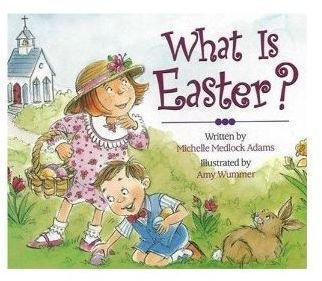 For many toddlers and preschoolers, Easter is a natural association with Spring. Easter books for preschool children, however, do not often delve into the meaning behind the celebrations. This book provides a brief overview of both the religious and secular aspects of the Easter holiday.
Reading is all about spending quality time with your kids. These preschool and toddler spring book titles will not only make that possible, they will also provide an opportunity for you and the children in your care to engage in meaningful dialogue about the world around us!