Keeping Kids Safe on the Farm: Field Trip Safety for Toddler Age Children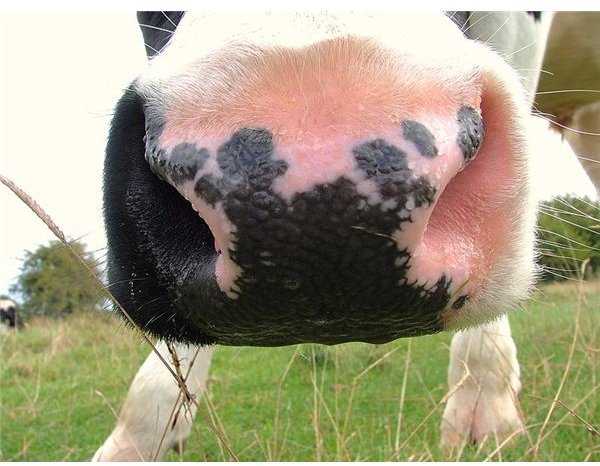 Visiting the Farm
Sooner or later, field trip worries when taking out toddler-aged children in a preschool or daycare setting become a concern for teachers, daycare providers and parents.
Maybe it is the trip to the fair, a visit to the dairy farm, or merely a stay at the local petting zoo area. Where farm animals abound, safety is a must. Likely times for visiting the farm are spring – think baby animals! – or during a time when you are covering farm animal themes as part of your daycare or preschool curriculum.
Staying Safe Around Animals
Evaluate the farm setup
A working farm that actively solicits visits from schools and families most likely has a dedicated visitor area where children may safely interact with animals. Even so, visit the venue ahead of time, and evaluate the setting against the backdrop of the tempers in your travel party. While compliant children will most likely do well in all settings, highly spirited toddlers may get in harm's way when visiting a farm that caters primarily to kindergarten aged children.
Consider the program
Farm activities may include petting the animals, visiting the baby lambs (if in season), or practicing some hands-on farming like picking vegetables or raking a grassy area. Hands-on activities are boredom busters; boredom—as you know—leads to toddlers looking for other things to do, which may get them in trouble. The more activities that are available, the better the outing is likely to go.
Practice animal safety
Any animal can bite. Ensure maximum adult supervision by having a two to one ratio, assigning one adult to every two children. Prepare the children by explaining that they must never sneak up on an animal or touch its face. Encourage petting an animal's back. Discourage chasing an animal that runs away or trying to reach one that is trying to get out of reach by hiding underneath a cart or other item.
Practice good hygiene
A visit to the farm will get the children messy, but take care that they wash their hands after touching the animals, or items the animals may have licked or chewed. As outlined by the National Network for Child Care, it is easy to pick up an intestinal virus or other bug when overlooking proper hygiene.
Field Trip Transportation of Toddler Travelers
Even if you are confident that you have taken all eventualities into consideration and you are ready to head out with your group of toddlers, remember that field trip safety with respect to transportation is just as important. It is easy to assume that another adult is keeping an eye on little Susie; unfortunately, the other adults on the field trip may assume the same.
It's best to put it on paper and physically assign an adult to watch each child and have a checklist on hand with each child's name. Check off the names as you take your places on the bus, and then check off the names as you get out of the vehicle. Take head counts whenever you move from one activity to another. Last but not least, plan for some fun activities during your travel time. Toddlers Today suggests the use of toys, but you might also consider singing songs as a group or coloring activities.
References
This post is part of the series: Field Trip Safety for Toddlers and Preschoolers
Making a day on the farm, at the aquarium or any other venue memorable for the right reasons requires meticulous planning. In addition, it requires adults to exercise transportation vigilance that goes beyond mere common sense.