Teacher Tips for Dealing With Separation Anxiety in Young Students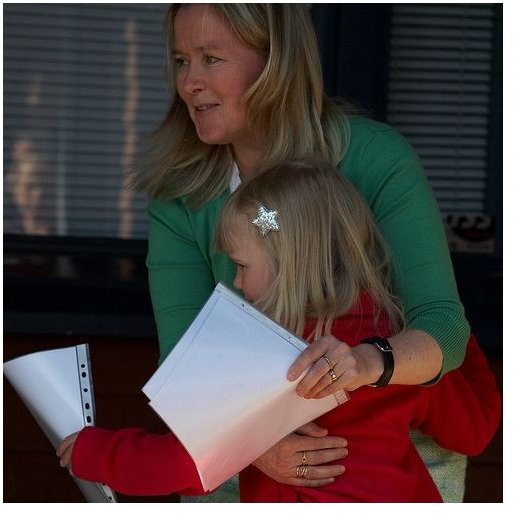 Separation, even for a short period of time, is stressful for preschoolers and parents. Since most children have stayed in a close network of family and a few friends, it's difficult for young children to become independent enough to manage without a parent nearby. School is a new transition for many children and they need to expand beyond their comfort zone. The following ten tips are ideas that teachers can use to help avoid separation anxiety with young learners.
10 Tips to Make Separation Painless
1. Greet each parent and child personally at the beginning of the day, making eye contact and using their names. Try to keep your manner unhurried and supportive during arrivals each morning.
2. Encourage parents to stay a few minutes (if possible) to share the day's beginnings at school. When the parents are ready to leave, it's important that they give a good-bye kiss and wave - then leave immediately without lingering. Good-byes that are too short or too long can add to a child's anxieties.
3. The teacher can hold the child's hand and gently lead him away to a fun activity.
4. Reassure each child by repeating often that parents will return at the end of the day. Then ask what they would like to do at school while they are there.
5. Parents need reassuring too! Show them that your room is a caring place and encourage them to call later if they have concerns about leaving their child in tears.
6. Sometimes a blanket, toy, or book can be an object that symbolizes security to a child. If a child needs to hold one, let them. Sit and hold the child on your lap for a moment, but let them slide down at any time to join others when desired. Independence is something that is acquired.
7. Emphasize to parents the importance of returning to pick-up their child when promised. When they do come, have them reassure their child that they did what was promised.
8. Routines are important in school. Make sure to stick to a schedule as much as possible.
9. Help children feel in control by giving them choices. Making choices about the first activity of the day helps to distract them from the painful process of saying good-bye.
10. Set out a variety of table activities to do first thing in the morning. Children may head straight for a favorite game or blocks as they first walk in the door. Other children may want some quiet time first thing - so plan a cozy book corner for children who are slow starters in the morning.
Smooth mornings often depend upon the teacher's sensitivity and empathy. Use these tips may help to diminish seperation anxieyt in your studentsand consider the following books to read about saying good-bye:
Bye-Bye Time by Elizabeth Verdick
Mommy in My Pocket by Carol Hunt Senderack
Will You Come Back for Me? by Ann Tompert
When I Miss You by Cornelia Maude Spelman
The Kissing Hand by Audrey Penn
References