Going Green
As a parent of a preschooler, a toddler, and a first grader, I know how expensive it can be to "educate" children. By educate, I mean include educational resources which are readily available at home such as workbooks or wipe off alphabet placemats.
I was buying workbook after workbook only to find that I was spending almost ten dollars every week which totals forty dollars a month. I had to think of a better and greener way to go about educating my children. I had seen reusable workbooks and thought to myself, 'I could make that at home.'
I came up with ideas which were fairly easy and my children loved the homemade workbooks and placemats as much as the store bought ones. Here we will take a look at how to create these green educational resources.
Wipe Off Placemats
Materials Needed:
Contact Paper
White or Colored Computer Paper
Crayons, Markers, Colored Pencils
Scissors
Print out the Alphabet Placemat below. Use landscape printing. Another option is to create your own on the computer or even have your child create his own by writing and decorating the alphabet on a piece of average size computer paper.
If using the placemat template below allow child to color and decorate the template.
After the template is finished now you will cover the page with contact paper.
Cut two sheets of contact paper. Ensure that you have at least 4-5 inches from paper on top, bottom, and both sides.
Place one contact paper on bottom and one on top of the template.
Now your child has their very own wipe off alphabet placemat, which they colored and created!
For a variety of placemats, print out number templates, color templates, and shape templates!
Template Example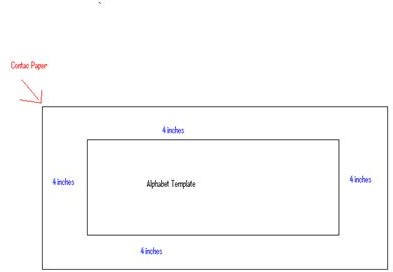 Workbooks:
Materials:
Binder
White or Colored Computer Paper
Scissors
Contact Paper
Hole Puncher

There are many free printable worksheets on the web or you can create your own. An example template is found below.
Print out as many worksheets as you would like to include in your "workbook". For an even greener workbook print on both sides of the sheets of paper.
After printing out the worksheets cover each with contact paper, so that each is covered, front and back.
Punch holes into each worksheet so that it aligns correctly with the binder.
Insert reusable worksheets into binder.
For a more creative workbook use a fabric binder and allow child to decorate the binder using fabric markers, paints, and glues.
Now your child has his very own reusable workbook and worksheets, which can be used by younger brothers and sisters when the child is grown.
As the child gets older, replace these worksheets with more age appropriate worksheets.
Alphabet Template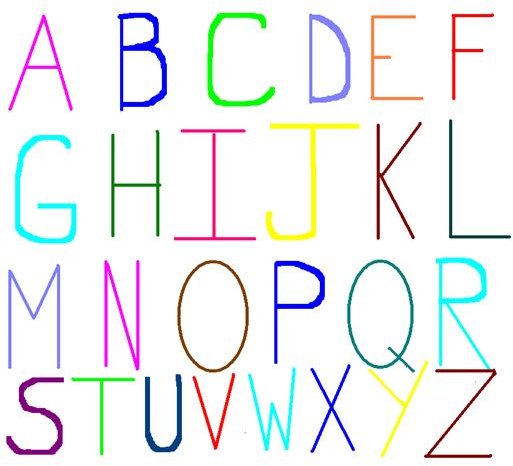 Free Printables: