Classroom Management Strategies for Preschool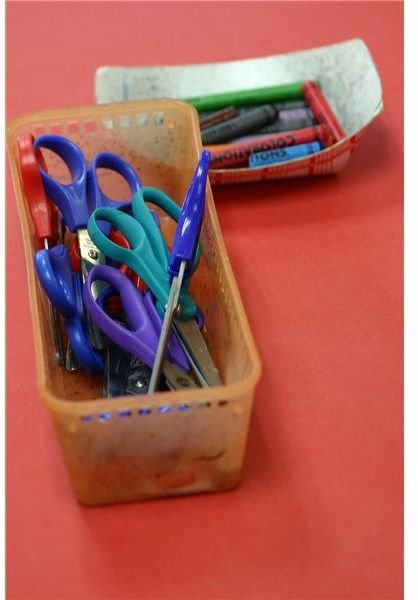 Preschool Classroom Management Plans
When three-year olds enter preschool, this is often the first time they are setting foot into a classroom. These classroom management strategies for preschool will help make it a successful school year for you and your students. One thing that worked well in my preschool classroom is a check in station for attendance. When my students arrived in the morning they were expected to find their name on the chart and flip over their card. Initially, I wrote their names each in a different color. This helped them recognize their name a little easier. Once the year progressed and they learned to recognize their name, I wrote the names all in the same color for a challenge. Then, the students had to look more closely at the letters and not just the color. You could also use popsicle sticks with the student's names written on them.
[caption id="attachment_130461" align="aligncenter" width="640"]
Utilize your learning centers to the fullest![/caption]
Assigning classroom jobs gives the students a sense of ownership with their classroom. Some options for jobs may include:
setting up for snack
line leader
caboose (goes last in line)
paper passer
pledge leader
attendance attendant (makes sure everyone has checked in on the attendance chart)
Jobs can be rotated on a weekly basis, giving the student several opportunities to learn his or her job. Teaching responsibility is the key when assigning these jobs. Set it up so that the students come in at the beginning of the week and each has to check the job chart and learn if they have an assigned job. One classroom skill that preschoolers may struggle with is walking in a line. The sooner you press the issue, the easier the process will become. When standing in the front of our line, I would say to my students "One, two, three…..eyes on me." They would respond "One, two…..eyes on you." The goal was to get them all looking forward at me while in line. When I took over my preschool classroom, the previous teachers had line leaders who chose which line to do that day. It could be a doggy line, race care, or anything else the child chose. I did away with that practice to my older students, because once they enter Kindergarten, students need to learn how to walk in a straight, quiet line.
Transitions
Many preschool students struggle with transitions. When a child is playing at home, he is usually left to finish a task before having to move on to another. When in school, there are set times when a child needs to stop what they are doing and move on to the next activity. There are several things a teacher can do to ensure students make smooth transitions between activities:
Keep a set daily schedule. Students need structure, and if a schedule is followed, they will better accept transitions. If students know that snack follows play time every day, they can often better accept clean-up time. Routines help the day run smoothly.
Use a timer. If you have a group that has a difficult time transitioning from one activity to another, use a timer to count down the last five minutes of an activity. You may also want to use a timer during clean-up time. Preschool students often have difficulty focusing on cleaning up, and the timer gives them a goal and a finite time to complete their task. I had a clean-up song that we would play during clean-up and the room needed to be cleaned before the song was over. There was no punishment if we didn't clean it up in time, but that was always our goal. As the class learned the song, they soon knew how to pace themselves and could anticipate the end of the song approaching.
Change location. If possible, change locations for different activities. It may help to have one room for play time and another for quiet work sessions. This helps set the tone for the activity and students can identify a particular room with an activity.
Conclusion
Classroom management strategies for preschool students is all about planning. Every class is different; your class may be different from one day to the next. One absent student can make all the difference. Take the time to look at the needs of your group and take note of times when they need more guidance. Know when to take a step back and allow them to figure things out for themselves. As a preschool teacher, one of your goals is to get your students ready for Kindergarten and the structure of a classroom setting. Use the opportunities presented during the day to challenge your class to grow and develop their classroom behaviors. Image by Brendacfeyc from Pixabay