Early Phonics: A Guide to Teaching Phonics From Infants to Preschool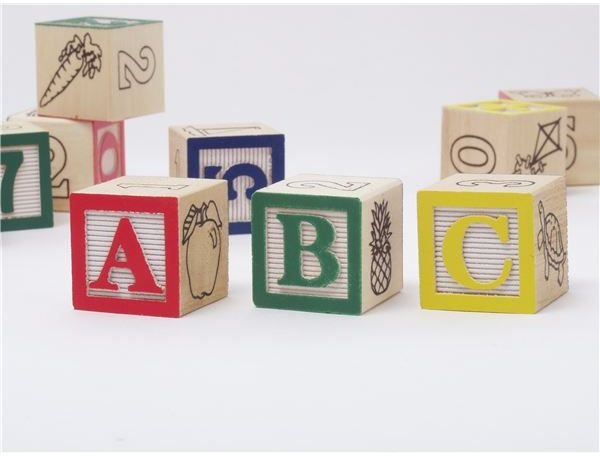 From infants to preschoolers, there are about as many ways to approach teaching phonics as there are letters in the alphabet! As a teacher, you may see this as a good thing, because it means you have several different options for reaching the students in your classroom. One thing to keep in mind is to build upon the skills the child already possesses. Read on for a few good ways to introduce a phonics program in your classroom.
Understanding Ponemic Awareness: So what are phonemes, anyway? Phonemes are letter sounds, and are basically the foundation for most phonics programs. Children will have to understand letter sounds and how they blend together before they can begin any meaningful phonics curriculum. This fascinating look at phonemic awareness and its importance to literacy development will help you understand the natural progression from phonemes to phonics.
Three Toddler Phonics Games: Keeping toddlers interested in anything for more than a few minutes can be a challenge! This interesting approach to teaching phonics to little learners includes tips for each type of learning style. Kinesthetic, visual, auditory and tactile games are highlighted and explained. You are sure to find a wealth of great ideas for your toddler classroom here.
Interactive Phonics Games: In need of some teacher-made games that will help boost your phonics curriculum? Look no further! With these simple games that children can help create, toddlers and preschoolers will be able to review the phonics concepts you have already introduced, as well as be challenged with new phonics activities.
Toddler-Appropriate Online Phonics Games: Not all online games are appropriate for young toddlers to navigate on their own. This list of phonics games is teacher-approved and toddler-friendly! Give your toddlers the phonics practice they need in a fun computer game format with Starfall, PBS Kids and more.
Preschool Letter Recognition: Recognizing letters is one of the first steps to a solid phonics foundation. Learning letter sounds while learning the names of the letters will help preschoolers grasp the fundamentals of phonics even quicker. With tips on including letter recognition in whole group instruction as well as individual activities, this article is chock full of ideas for any preschool classroom.
A Multi-Sensory Approach to Phonics: Children learn best when they are actively engaged in a classroom. There is no better way to keep preschoolers actively engaged than to make sure they are using all five of their senses during an activity! These multi-sensory ways to introduce phonics learning in your classroom include visual recognition and sound repetition.
All Aboard the Phonics Train: What a fun way to get your preschoolers excited about phonics! This interactive art, language and movement activity will help children make the connection between letter names and letter sounds and have your preschoolers wanting to ride the phonics train every day.
Preschool Phonics: The Short U: Vowel sounds can be difficult for preschoolers since there are two or more ways to pronounce the sounds for each. These ideas for activities to introduce the short "U" sound will also help you plan lessons for the other vowels. It also includes printable worksheets for individual instruction.
Preschool Phonics: The Letter G: The ideas included here can be extended and morphed to help you introduce many other letter sounds, not just G. Including a literacy component when introducing new letters and sounds can help children understand the connection between phonics and reading and writing. The book Goodnight, Gorilla is perfect for a letter G phonics lesson!
Sound Activities for Preschoolers: Listening is the basis for many phonics activities. Planning activities for children to practice their listening skills will help them build the skills necessary to benefit from a strong phonics program. Try some of the ideas here, such as the rhyming game to boost your phonics curriculum.
Preschool Plan: Letter of the Week: What better way to introduce the sound of each letter than to celebrate a new letter each week? Children can learn phonics in a multisensory environment when you introduce letters one at a time and study them in-depth. For example, set up a letter table with objects that begin with each letter or letter sound, sing letter songs and have alphabet snacks.
Practicing Letter Sounds with Picture Cards: This is an easy and economical game to make and a fun one for preschool students to play. Students place the correct picture card by beginning sound into a hanging shoe rack to reinforce their learning of the sounds and letters.
Teaching phonics from infants all the way to preschoolers does not have to be a challenge! There are many ideas that will work for your classroom and your group of students. Be sure to build on the knowledge the children already have, and be ready to challenge your stude
References