Preschool Reading Charts: Success With Stories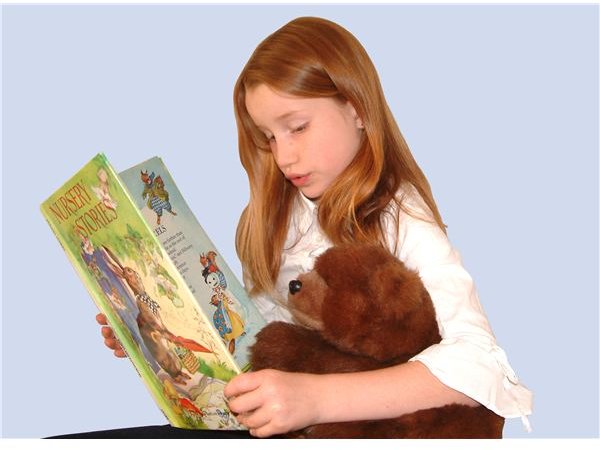 Keeping Track
Begin a new tradition with your preschool class of keeping track of all of the books you have read during the school year. Create a preschool reading chart to highlight this achievement, showing visitors all of your hard work! There are several ways to begin keeping track of your reading progress. Whichever way you choose to celebrate your reading success, be sure children have a hand in planning and creating the display.
Author and Illustrator Studies
An easy way to begin keeping track of the books you have read to your preschool class is to study a new author or illustrator each week. Engaging children in author or illustrator studies often introduces them to a writer or style of art they may not have been exposed to before. Begin with an author whose books are familiar to children, and continue to choose authors or illustrators with varied styles.
An excellent author to begin an author study program with is Eric Carle. His illustration style is very distinct, and he has many books to choose from that are widely available at bookstores and libraries. Create a bulletin board with your class that consists of pictures of Mr. Carle, the names of his books and a short biography, including some background on how he creates his illustrations. Allow children to attempt to recreate his illustration style using colored tissue paper squares. Display the children's artwork near pictures of Eric Carle's artwork. To keep track of the books you have read with your class, make photocopies of the covers of the books. Allow children to color them and display them around the classroom near the author study bulletin board.
Rewards
Use your early morning circle time to discuss the amount of books you have been reading together as a class. Create an ongoing list using butcher paper and count the number of books you've read together with the children at the beginning of each week. Keep the list displayed prominently in your classroom, and be sure all children can see it from your circle time area.
As you approach the fifty book range, begin planning a big party with your preschool class. Tell them that when the class reaches the fiftieth book, it will be time to celebrate your first big success together! Count the number of books you have left to read before you reach the magical number fifty. As you get closer, create a countdown calendar with children and allow them to rip off a number each time you read a book. Begin planning your celebration by discussing an appropriate menu, party favors and games you might play at a book party.
Decorate party hats with the number fifty and have children create bookmarks that depict their favorite stories from the list. Allow them to use their journals to reflect on their favorite authors and illustrators. Invite parents to join in your 50-book celebration and be sure to applaud the children's efforts in reading fifty books in one school year. That is quite an accomplishment!
Celebrate Success
Whether you choose to quietly keep track of your classroom reading habits or go all out with a big book party, keeping track of reading success will make any preschooler an eager reader. Try creating a preschool reading chart featuring your class's favorite characters, or allowing children to provide illustrations for their favorite story lines. Children should take pride in their work and be able to show others their reading progress.
References:
"More Than the ABCs"; Judith A. Schickedanz; 1995
Photo Credit: Anon https://morguefile.com/archive/display/50902