Literacy Circles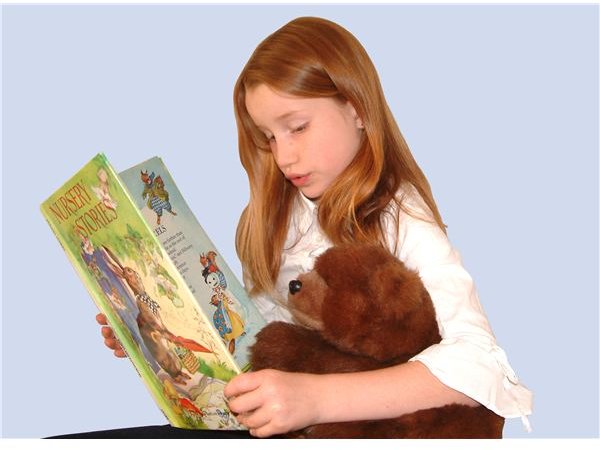 Just the term "literacy circle" calls to mind a group of students gathered together to study an author's body of work. The words preschool and literacy circle may not seem like they fit together. However, it is possible to use the framework for a traditional literacy circle in a preschool classroom.
For preschool students, a literacy circle can involve learning about an author's work as well as examining the illustrations in their books. When choosing to do a literacy circle format in your preschool classroom, it may be helpful to choose authors with a wide library of books to choose from. Another way to use the literacy circle method of learning is to choose books with similar illustration types to become familiar with.
Many picture book authors now have websites that include teacher materials, craft ideas, and printables. These websites are an easy way to include extension activities for your literacy circles that cross into several different areas of the curriculum. Adding these activities to your daily lesson plan is a great way to plan a thematic unit.
A Sampling of Authors
There are several picture book authors whose body of work lends itself to preschool learning through literacy circles. Many of these authors have websites with dowloadable and printable lesson plans, craft projects, and other extension activities.
Eric Carle: Mr. Carle has a very distinct illustration style. All of his picture books are illustrated with colored tissue paper collage. He discusses his method for coloring the tissue paper on his website, and this method can be easily recreated in the classroom. After reading several of Eric Carle's books such as The Grouchy Ladybug, The Very Hungry Caterpillar, Today is Monday, and The Tiny Seed, discuss the pictures with the children. Ask them how they think Mr. Carle created the pictures. Tell the children how he paints the tissue paper and lets it dry before cutting it into the shapes he needs to create the pictures. Leaving the books out for the children to reference, ask if they would like to try illustrating like Eric Carle. Create a class book of the illustrations the children created using Eric Carle's collage method.
Jan Brett: Jan Brett has written several well-loved picture books such as The Mitten, The Hat, and Gingerbread Friends. Most of Ms. Brett's books feature animals as the main characters. Review several of Jan Brett's books with your class and note what kinds of animals show up most often. Ask children what types of animals they would include if they were to write and illustrate a book. Use chart paper to graph the children's answers. Discuss the process of writing and illustrating a book before giving children the option of writing and illustrating a class book. Be sure to include all contributions to the text and provide children with opportunities to illustrate their stories. Combine the text and pages into a class book.
Dr. Seuss: Dr. Seuss' body of work is enough to keep your preschool class involved in a literacy circle for an entire year. Dr. Seuss is an obvious choice for preschool children because of the nonsense story lines, rhyming text, and whimsical illustrations in his books. While studying Dr. Seuss, it is important to also discuss rhyming and non-rhyming words. Be sure children grasp the concept of rhyming, and encourage your class to make up their own short poems or rhymes. Remind them that just like Dr. Seuss, a rhyming word can be a nonsense word if they would like it to be. After reading several Dr. Seuss books, have children vote on their favorites. As a sign in activity, have the children place a sticker next to their favorite book. Later, have children help you graph the results.
It is possible to combine the concepts of preschool and literacy circles. Introducing preschool children to great literature as well as showing them many different kinds of artwork will only build their love of books and reading.
References
Read Write Think.org: Literature Circles: https://www.readwritethink.org/classroom-resources/lesson-plans/literature-circles-getting-started-19.html
Image Credits
https://morguefile.com/archive/display/50902