The Best Educational iPad Apps for Teachers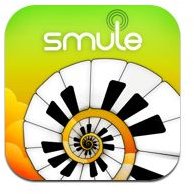 The iPad in Education
After the success of the iPod Touch, it did not take educators long to realize the potential that the iPad could have in our school systems. For those who had already used the iPod Touch, the iPad was a a logical progression. For app developers it was a chance to create bigger and better apps with more interactivity than was possible before. Not many of the apps on this list are free, but most are what I would call affordable. More importantly, they are great fun for students to use to enhance their learning in the classroom.
Magic Piano
Smule's Magic piano is a visually stunning music app that was designed exclusively for the iPad. Learn 29 popular piano tracks by following the lights as they cascade down your screen. This app does not set out to teach how to play the piano, but it is great for rhythm work, tempo and dexterity. It is hugely satisfying to play and is endlessly addictive. A variety of keyboards are also included for free practice. Choose how many keys you want to see on your keyboard or try the spiral version for a greater challenge. It is an amazing app, and at just $0.99 it is an affordable one too.
Beautiful Planet HD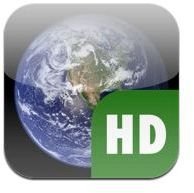 This awe-inspiring app will take your students to far off places with a swipe of their finger. With over 570 images from 160 countries, your students can quickly get an idea of what it is like to live in India, France or the Antarctic. This app would be great for Social Studies or any Language topics that discuss far off places. All the photos are of the highest quality and were taken by Peter Guttman, an award-winning travel photographer.
Alphabet Fun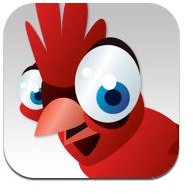 For young learners, Alphabet Fun is a great way for preschool kids to learn their letters, numbers and colors. With over 70 high resolution color screens, this app is as intuitive as it is colorful. Children choose either a letter, number or color to work with and can trace around the traceable word with their finger. A clear audio voice tells the student the name of the letter they are working with and mistakes are easily fixed with a gentle shake of the iPad to erase them.
The Elements: A Visual Exploration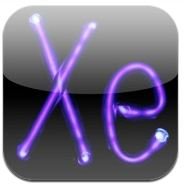 The Elements is one of those apps that have been around almost as long as the iPad itself. It is one of those showcase apps that Apple likes to use to demonstrate the capabilities of the iPad, but also one that has a lot of applications for the classroom. The Elements is an interactive periodic table. At $13.99 it is not cheap, but it is one of the most interactive ways you can explore and learn about the elements in the periodic table. Touch objects to zoom in on them, watch videos, read about their properties and marvel at the detail and clarity you get from one of the best educational ipad apps that money can buy.
Weather HD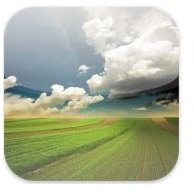 Weather HD is a visually striking way to look at the weather. Once you set up your city, or cities, of choice you will be greeted with a gorgeous video representation of the current weather conditions. Rolling clouds, dew laden grass, and golden sunsets are just some of the animations you can expect. You can view the next 4 days weather, see wind speeds, humidity and temperature too. Weather HD also lets you store the locations of cities around the world so that you can see the weather that they are having to compare it with your own. For $0.99 there are few better ways to study the weather.
Number Sense HD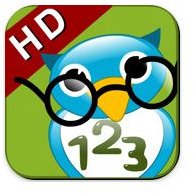 Number Sense HD is a mathematical app aimed at Kindergarten kids, but preschool and 1st grade teachers should also take a look at what it is capable of. Essentially it is made up of 5 games. Each one can be tweaked for difficulty in the settings, and will test a different facet of Math. Learn counting to 30, number sequencing, comparisons, greater than and less than, as well as simple addition and subtraction. The games are fun and engaging and it is undoubtedly one of the best educational iPad apps for early years teachers.
BrainPOP Featured Movie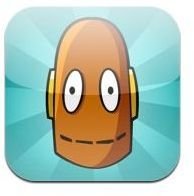 Based on the subscription site brainpop.com, this free app offers one educational animation each day. While the topics are always random, they cover Language, Math, Science, Social Studies, and more. It can be a great way to boost some general knowledge skills, especially when there is an interactive quiz at the end of each video to test what the students just watched. It is not as interactive or as cleverly designed as some of the other apps on this list, but it has good educational content, engaging videos, and is free to download!
Star Walk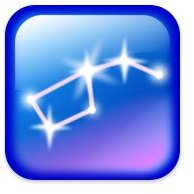 Star Walk is a great way to navigate the universe and literally walk among the stars. Its built-in compass knows your current location and can tell you what constellations are in the sky directly above you right now. Looking for another constellation? Select it from the menu, and Star Walk will tell you which direction you should be looking. Bookmark your favorite spots, view the picture of the day, and find your exact geographical location with longitude and latitude all from this app. The graphics are smooth and the interface is intuitive. For anyone interested in astronomy, it is a fascinating app to use.
Drawing Pad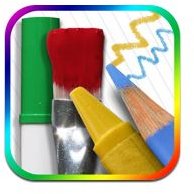 Designed exclusively for the iPad, Drawing Pad is a great art tool for your budding artists. This app lets you choose from a huge variety of crayons, paintbrushes, stamps, markers, pencils and clipart in order to create your masterpiece. Erasers are on hand to fix your mistakes, or to trash your whole page. You can select a number of different background colors and patterns for your paper, and your clipart images can be resized and ordered as you need them. Your completed images can be saved or emailed as needed. Drawing Pad really is an app for all ages and one of the best educational iPad apps out there.
Scrabble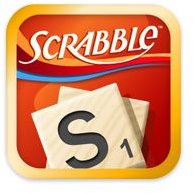 Everyone's favorite word game has finally made it to the iPad. At $9.99 it is not a cheap game, but you can be guaranteed than none of your letters will go missing from this board game. Play with up to 4 players at once, or download the free Scrabble rack for the iPod Touch and use that to shield your letters from your opponents and drag your letters wirelessly on to the iPad board. It can be played in portrait or landscape mode and has some stunning HD graphics. For a cheaper word game alternative, try Boggle at $4.99.
This post is part of the series: Educational Apps for the Classroom
These articles will show you the advantages of using Apple's iPod Touch and iPad in the classroom, and give you help in finding the best educational apps for your students.